Cipo Egg
A Capampangan favorite, featuring vegetables, quail eggs, and shrimp served in rich flavorful sauce. Deliver a great culinary experience, with minimal time and effort.
Fruits & Vegetables
Main course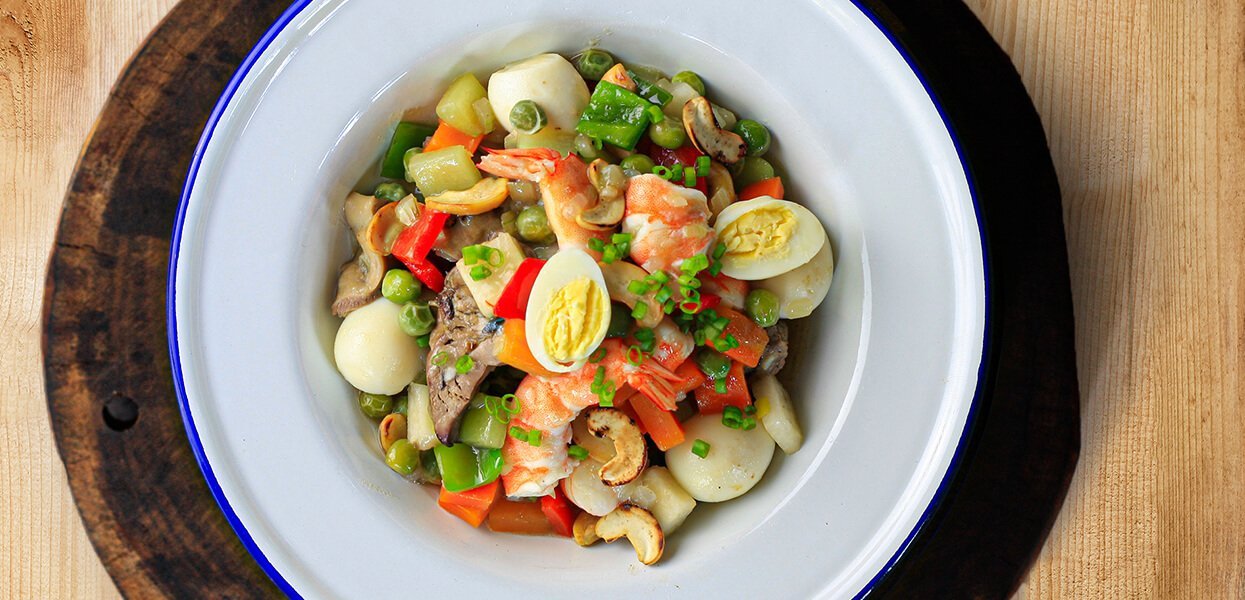 Ingredients
Cooking
Green Bell Pepper, small diced

60.0 g

Red Bell Pepper, small diced

60.0 g
Preparation
Cooking

Bring water to a boil and add a little salt.
Once boiling add the prawns and cook for 4 minutes - shock in icewater.
Same water blanch vegetables (Jicama, Carrots, Sayote and peas in separate batches making sure to soak in ice once after cooking.
Heat a pan and add the oil.
Add the garlic and brown, add the onions and cook until translucent, stir in the peppers.
Add the cooked chicken liver and gizzard, cook for 1 minute and add the blanched vegetables.
Add the Chicken powder and season with Salt, pepper and sugar.
Add the Knorr Liquid seasoning, poached prawns and cook for about 3 minutes.
Add a little water to moisted and slowly stir in some cornstarch slurry to thicken.
Add the cashew nuts and toss.
Serve as a dish or as a siding.