Lechon Manok
Marinating the lechon manok in Knorr Liquid Seasoning and Knorr Oyster Sauce ensures that the meat is packed with flavor. Upon roasting, the chicken gets a crispy skin and juicy meat that's easy to bite into. Best enjoyed with the sarsa lechon sauce!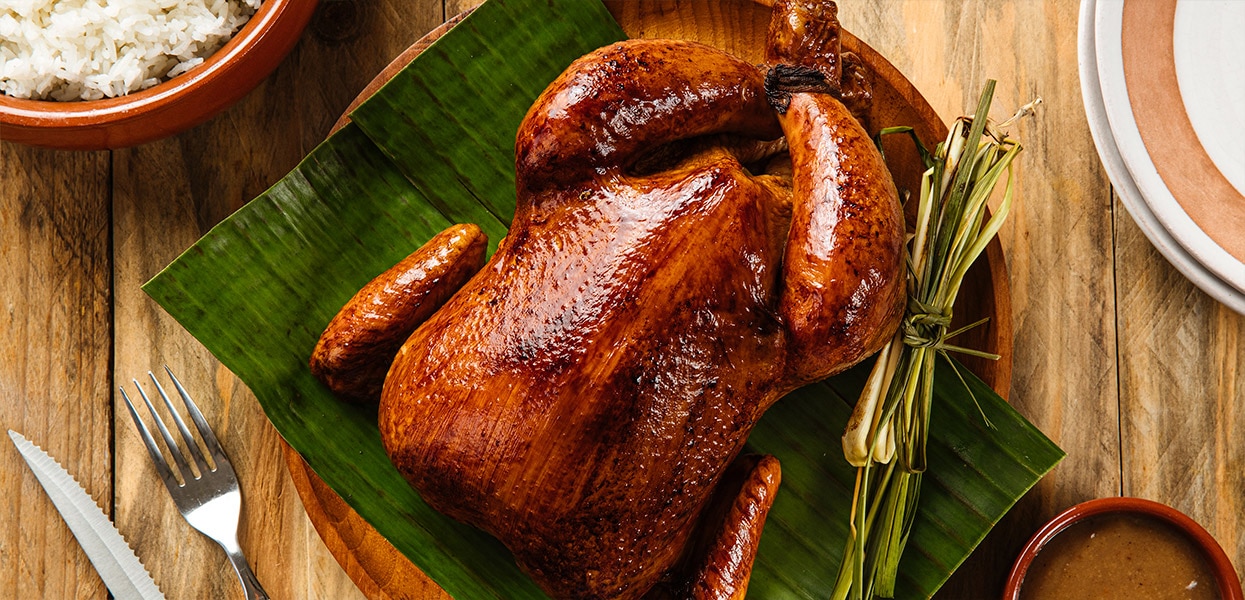 Ingredients
Marinated Chicken
Lemongrass, 3pcs, bruised and tied to a knot and place inside the chicken

30.0 g
Sarsa Sauce
Liver Spread, 2 cans

170.0 g

Roasting Chicken Jus, to taste
Preparation
Marinated Chicken

15 minutes

Place everything in a non-reactive bowl.
Whisk well together until fully incorporated.
Pour over the marinade to the chicken and evenly mix or massage.
Place everything, together with all the marinade, in a Ziplock or vacuum bag.
Set aside in the chiller for 24 hours.

Roasted Lechon Manok

45 minutes

Cook in a pre-heated oven 150°C for the first 30 minutes.
Increase the temperature to 180-190°C for another 30 minutes.
Reserve roasting jus for sarsa.

Sarsa Sauce

30 minutes

Sauté the onions and garlic with little oil.
Add the liver and sauté until dry.
Add the vinegar and bay leaves.
Next, add the water and Knorr Chicken Broth then bring to a boil.
Afterwards, add the sugar and pepper, bread crumbs, roasting chicken jus. Bring again to a boil to thicken.
Puree the sauce and stir in Knorr Liquid Seasoning.