Pancit Molo
This Ilonggo version of wonton soup is comfort served in a bowl. The crab and shrimp give off fresh sea flavors, spiced up by onion, black pepper, and garlic. The tender chicken breast and soft noodles add extra bite!
Main course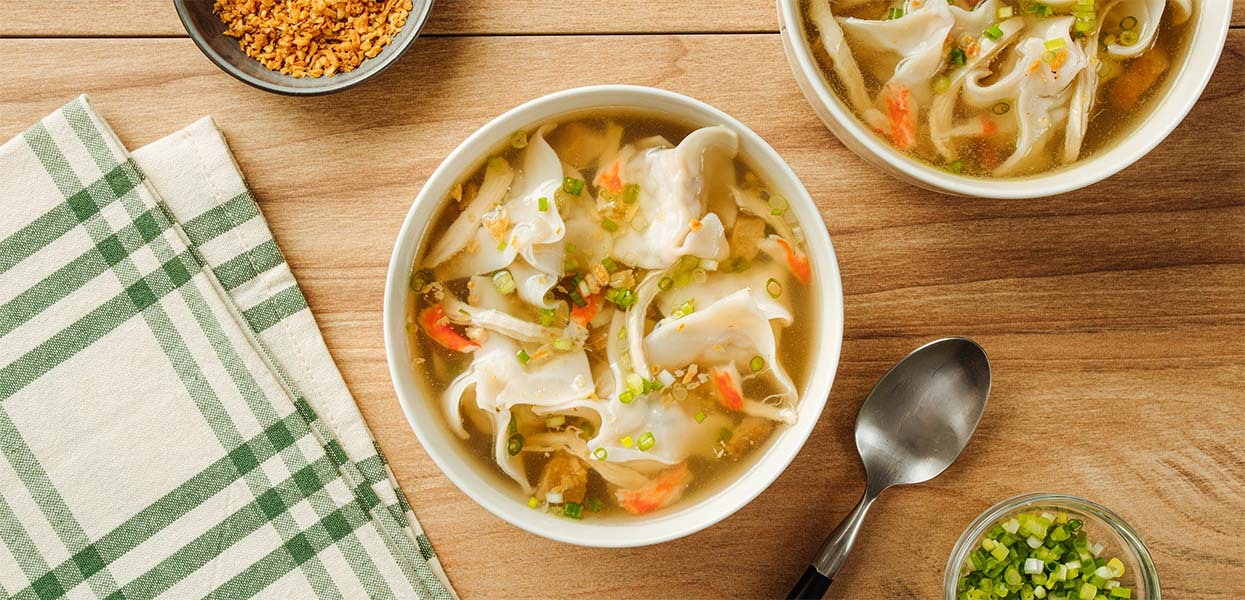 Ingredients
Molo
Molo wrapper, 1 pack

300.0 g

Ground Pork, double minced

800.0 g

Prawns, cleaned and minced

200.0 g

Kuchay Leaves, thinly sliced, fine

10.0 g

Black Pepper, ground

1.0 g
Broth
Kuchay Leaves, thinly sliced, fine

20.0 g

Chicken Breast, bone in, whole

500.0 g

Pork Kasim, diced 0.5 inches

250.0 g
Preparation
Molo

20 minutes

In a bowl, mix all ingredients together until emulsified and sticky.
Wrap the mixture in the molo wrapper.

Broth

60 minutes

In a pot, add a little oil and sauté the garlic, onions and pork kasim.
Deglaze with soy sauce and add the water.
Bring to a boil and add the whole chicken breast. Cook for 45 minutes.
Add Knorr Broth Base and dissolve.
Remove the chicken and shred the meat.
Season with pepper and add the molo one by one.
Bring to a steady boil and cook molo for 3 minutes.
Add the kuchay leaves and cook for 2 more minutes.
Serve piping hot.