Plant-based Sisig
Excite your diners with this healthier adaptation of sisig that could definitely erase their worries. Still crispy, still creamy, still with that flavorful protein, but now plant-based with The Vegetarian Butcher NOChicken Chunks.  
Main course
Chicken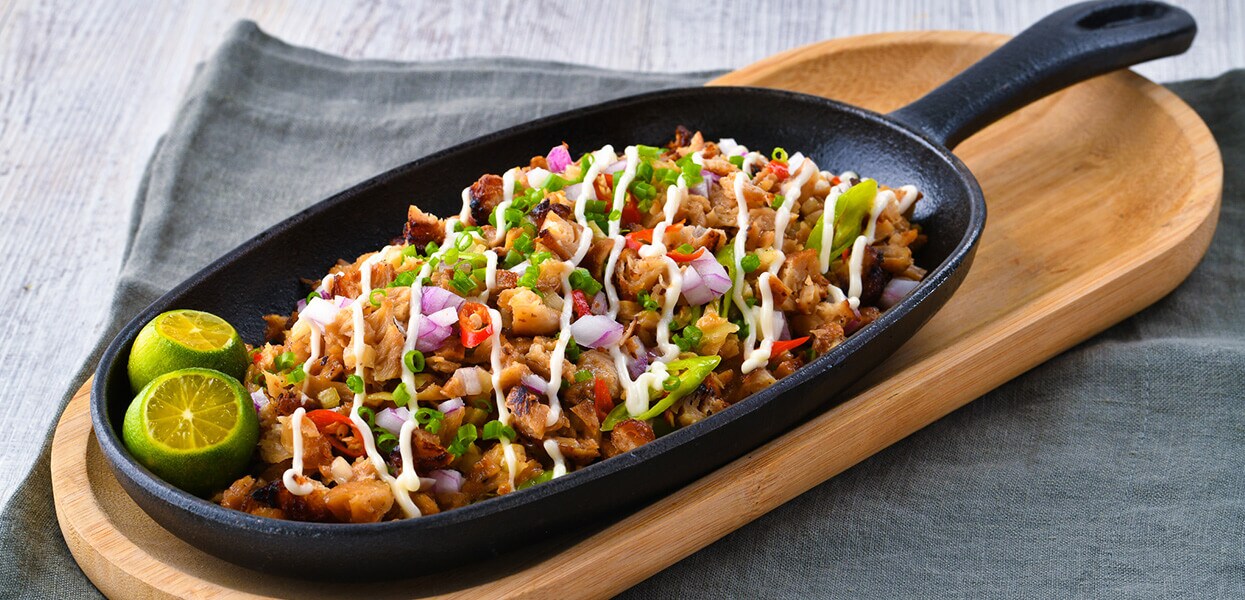 Ingredients
Sisig Dressing
Black Pepper, ground

1.0 g
Mixing
Plating and Garnish
Green Chilies, sliced

5.0 g

Red Chilies, sliced

2.0 g

Red Onions , Julienne

100.0 g

Spring Onions, finely sliced

50.0 g

Calamansi, halved

100.0 g
Preparation
Sisig Dressing

2 minutes

In a bowl, mix all the ingredients together.

Mixing

15 minutes

Heat up a teflon pan with oil and add the garlic.
Saute the garlic, then add the chopped The Vegetarian Butcher Chunks.
Saute until a little crisp.
Chop the fried The Vegetarian Butcher Chunks and place in a separate bowl.
In the same bowl, add the onions, chili and sauteed The Vegetarian Butcher Chunks. Afterwards, pour the dressing.
Mix thoroughly and set aside.  

Plating and Garnish

5 minutes

Heat up a sizzling pan and add the margarine, then quickly place the Sisig and allow to warm up and toast.
Add an egg and garnish.