Sichuan Style Spicy Squid
Delicate Asian inspired sweet and spicy squid.
Main course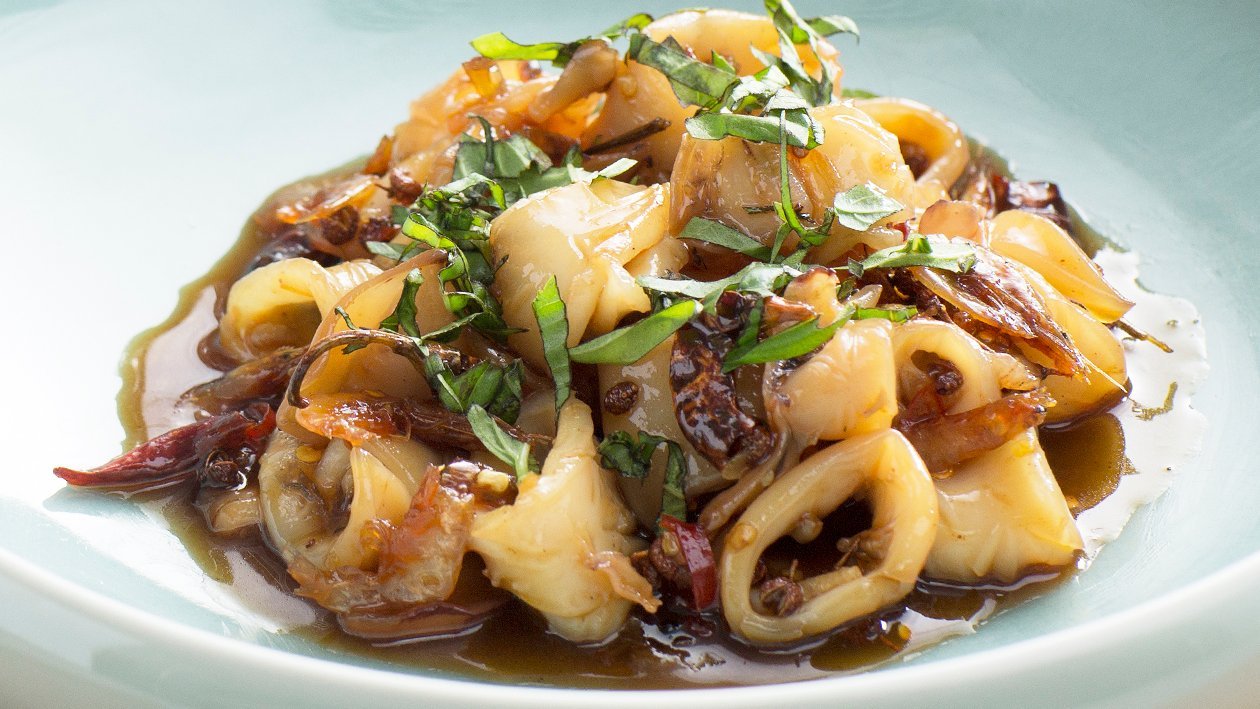 Ingredients
Sichuan Style Spicy Squid
Bird's Eye Chili (or to taste)

2.0 pc

Garlic Cloves, peeled and bruised

3.0 pc

Sichuan Peppercorns

1.0 g

Dried shrimp, soaked in water

3.0 g
Preparation
Sichuan Style Spicy Squid

Quick blanch the squid.
Mix soy sauce with Knorr Rock Sugar Honey and oyster sauce.
Heat a small wok, add oil, toss the dried chilies, bird's eye chilies, garlic and sichuan peppercorns and dry shrimp.
Add squid.
Pour the sauce mix. Add Knorr Tamarind Powder.
Arrange on a serving plate garnished with chopped spring onions.