Spicy Lime Salted Egg Chips
No diner won't enjoy a satiating appetiser before their mains come in. Let them savour a preview of their feast with the crispy texture that goes well with the salted egg base of this dish. Chefs can also experiment on other leaves like kaffir.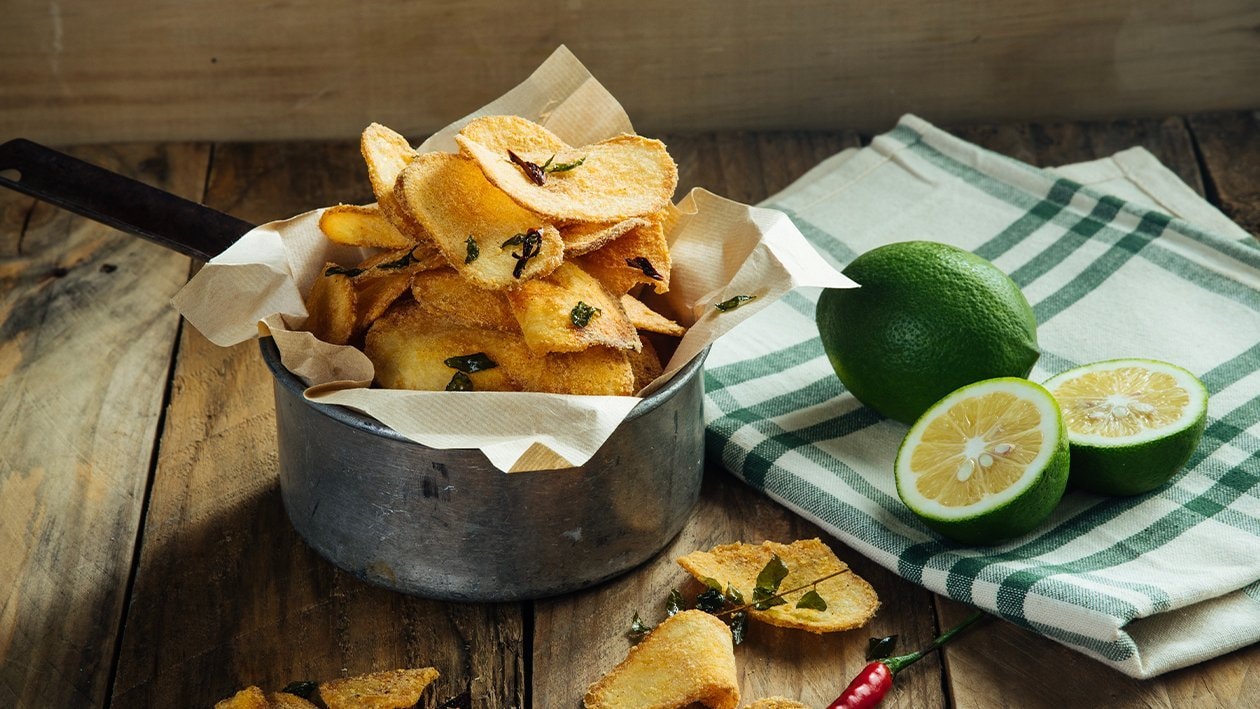 Ingredients
Spicy Salted Egg Sprinkle Preparation
Full Cream Milk Powder

40.0 g
Chips Preparation
Fresh (or Frozen) Potato Chips

80.0 g

Vegetable Oil (for deep frying)

Salted Egg Sprinkle

13.0 g
Preparation
Spicy Salted Egg Sprinkle Preparation

Combine Knorr Golden Salted Egg Powder, Knorr Chicken Powder, white sugar, milk powder, chilli flakes and cayenne pepper in a bowl. Use a whisk to mix all the ingredients together. Transfer to a non-stick pan, toast the mixture until fragrant. Be careful not to burn the mixture as it is heat sensitive. Set aside to cool.
When the mixture is already at room temperature, add Knorr Lime Powder and mix well by tossing. Place in an air tight container and in a dry cool place.

Chips Preparation

Heat oil to 350F, deep-fry the chips until crisp and golden brown.
Add the curry leaves to the oil to release the aroma.
After the chips have been cooked, immediately transfer the chip together with the fried curry leaves to a mixing bowl.