Dark pleasures await your diners with this creative squid ink recipe that modernises sisig for the Filipino palate. 
Ingredients
300g Squid, medium-sized, cleaned and sliced
15ml Knorr Liquid Seasoning
2g Knorr Rostip
1g Paprika
30ml Oil 
30g Red and White Onions, sliced
5g Garlic, chopped
10g Green Chili, seeded and sliced
Marinated Squid
15ml Squid Ink
60ml Aioli
40g Chicharon, crushed
2g Spring Onions, chopped
Preparation
Squid Marinate
In a bowl, marinate the squid with Knorr Liquid Seasoning, Knorr Rostip and paprika for 30 minutes.
Squid Ink Sisig
In a wok, sauté onions, garlic and chili in oil over high heat.
Add the marinated squid followed by the squid ink.
Cook it for a few minutes.
Aioli Dressing
Mix all the ingredients in a stainless bowl with a whisk until smooth and fully incorporated.
Set aside in the chiller.
Finishing
Plate and garnish with aioli, chicharon and spring onions.
Serve immediately.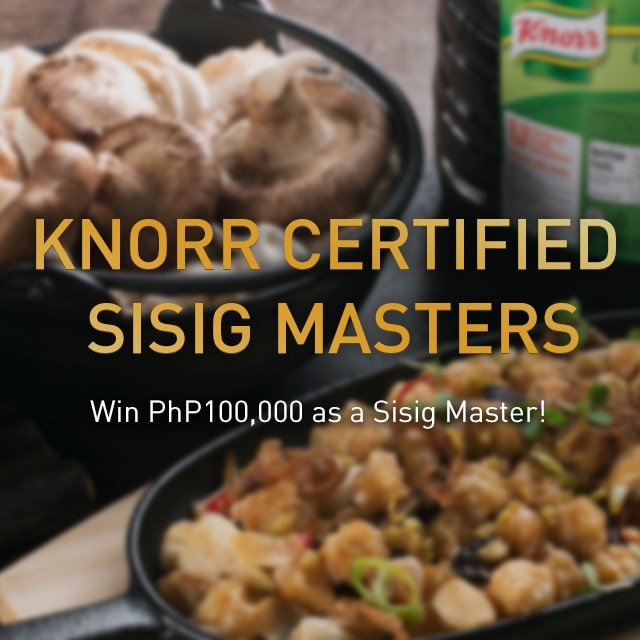 Create an innovative Sisig dish to become a 3-star Certified Sisig Master and win PhP100,000!

Sign up now