Sisig is popularly known as a meaty fiesta, but with this sublime mushroom and tofu recipe, even your vegetarian diners can delight in the joys of sisig!
Ingredients
100g Fried Tofu, medium cubes; dredge in APF 
Knorr Rostip
50g Fried Oyster Mushroom, sliced in half lengthwise; dredge in APF
40g Red and White Onions, thinly sliced
10g Long Green Finger Chili, seeded and sliced
2g Bird's Eye Chili, sliced
5g Celery Leaves, chopped
80g Tangy Sisig Dressing, prepared
250ml Lady's Choice Real Mayonnaise
50ml Knorr Liquid Seasoning
20ml Distilled Vinegar
2g White Sugar
1g Black Pepper, crushed
10g Red and Green Bell Peppers, thinly sliced
Preparation
Tangy Sisig Dressing
Mix all the ingredients in a stainless bowl with a whisk until smooth and fully incorporated.
Set aside in the chiller.
Mushroom and Tofu Sisig
Mix all the ingredients.
Do this while your tofu and mushroom is a bit warm.
Toss and fold gently.
Garnishing
Garnish with mix bell peppers.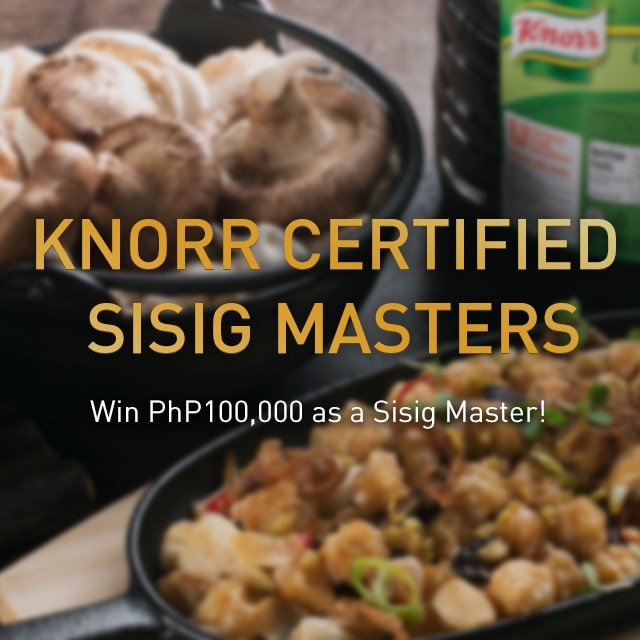 Create an innovative Sisig dish to become a 3-star Certified Sisig Master and win PhP100,000!

Sign up now