How do we put great, big twists in food? To the very few, food is a form of art – a form of expression upon which human creativity and imagination is applied to create something that can mirror their own personal identities in the dishes they cook. 
This cannot be more true in describing the recent work of Chef Danilo Puga II, whose inventive twist on the classic Filipino dish Sisig won him last year's Funlasang Pinoy Twist Fest Year 1 culinary competition. The contest – created to highlight the playful and versatile nature of Filipino cuisine – challenged 160 local chefs to add their own creative twists to 5 well-loved Filipino dishes. 
About Chef Dan 
Hailing from the beautiful city of Antipolo, Chef Dan took up Culinary Arts and Technology Management at the Center for Culinary Arts. His winning dish, "Octopus Sisig", is equal parts imaginative, brave, and most importantly, delicious. This dish is also the bestseller in his own restaurant, a 40-seater hole-in-the-wall called Minced Manila. When asked about how he came up with the recipe, the 30-year old culinary artist explains: "I first encountered Octopus when I was working at an Italian fine dining restaurant in Dusit Thani 10 years ago. I found octopus very versatile but you should know how to handle it for a better outcome when you use it for a certain dish. I personally love sisig however I find the pork version very fatty so I decided to make a healthier version of sisig using octopus."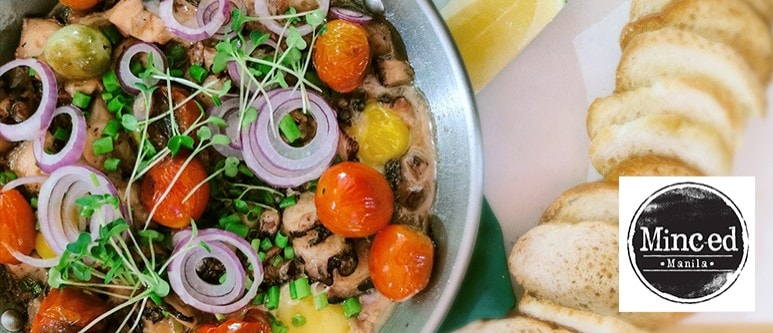 Funlasang Pinoy Twist Fest Year 2
For Funlasang Pinoy Twist in 2018, Chef Dan has been chosen to become one of the Funlasang Pinoy Twist Fest judges. When asked what inspires him, he answers, "I am inspired to add twists to our cuisine because I personally love to innovate and explore new techniques and infuse new flavors. The palates of Filipinos are also upgrading and it's our responsibility to deliver and hopefully, we meet their expectations."
For Funlasang Pinoy Twist Fest Year 2, chefs will be challenged to reimagine traditional Filipino dishes using different Knorr Professional products. Chef Dan shares his love for using Knorr products to innovate his dishes. He says, "The brand has already established their reputation even before I went to formal culinary school. Hotels, restaurants, and small eateries use the brand because of the quality and flavor that it brings to every dish. You can innovate your dishes better with Knorr."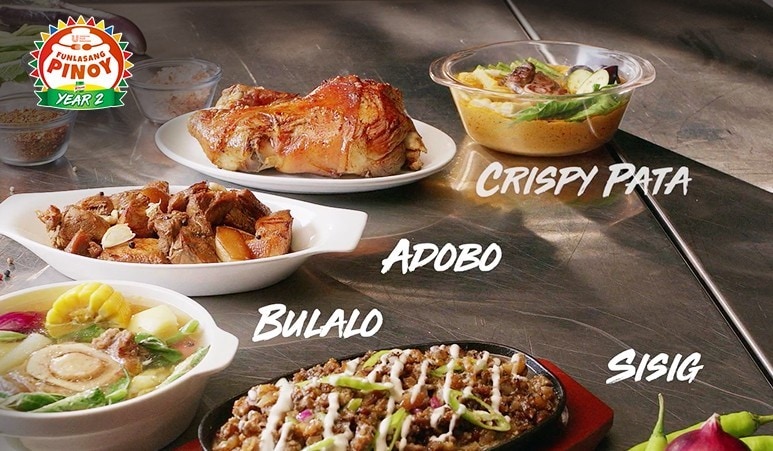 Eager to set an example, Chef Dan himself created his own twist in Filipino cuisine using selected Knorr products. He calls his new dish Crispy Bulalo Confit and Marrow Flan, a dish that echoes his love for combining textures when cooking.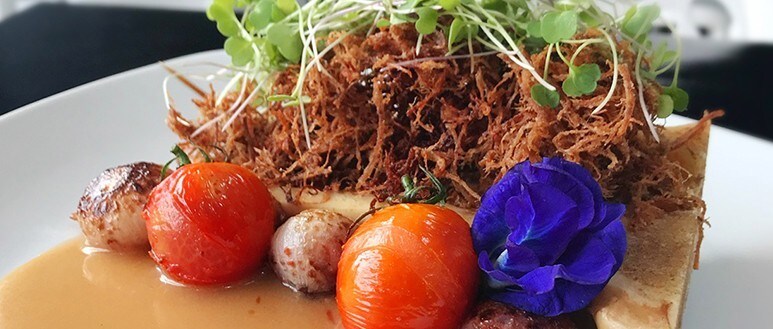 Advice to Other Chefs
Chef Dan believes that the next big thing in Philippine cuisine is its continuous innovation. Our natural thirst to reinvent and put our own twist in food can lead us to the forefront of not just Asian cuisine, but also the global scene. When he says "innovation", however, Chef Dan emphasizes on bending the rules but not breaking them. He further expounds: "For me it's okay to bend rules as long as it's still somehow connected to the traditional way. There are no specific rules in innovating or exploring new ways to prepare or presenting food. Just make sure that what you do will be better compared to the traditional or classic way."

To be able to achieve such a feat, one must not be afraid to fail, as this is the reason why other chefs become stagnant when it comes to improving our cuisine. 
"Sometimes we overthink what other people or fellow chefs might say. Just do your thing and believe in your talent. Believe in your skills, belief, and concept. Love what you do and do it with passion. Never stop looking for new avenues in terms of re-creating a dish and always consider innovating and exploring the cuisine. And lastly, have fun!"

Launch a New Bestseller for Your Diners
As a chef, it's not always easy to brainstorm your next dish and to launch it with so much going with your daily operations. The task of creating a new dish requires a lot of steps from researching what your diners look for, sourcing ingredients, and training your staff while you still have to manage your restaurant. But worry not, Unilever Food Solutions can help you launch your dish so you can focus on what you love the most - cooking. Send us a message today so that you can schedule a consultation with our team of experts!