Funlasang Pinoy Twistfest 2017 Winner: Octopus Sisig
A whole new texture and take on Filipino Sisig.
Main course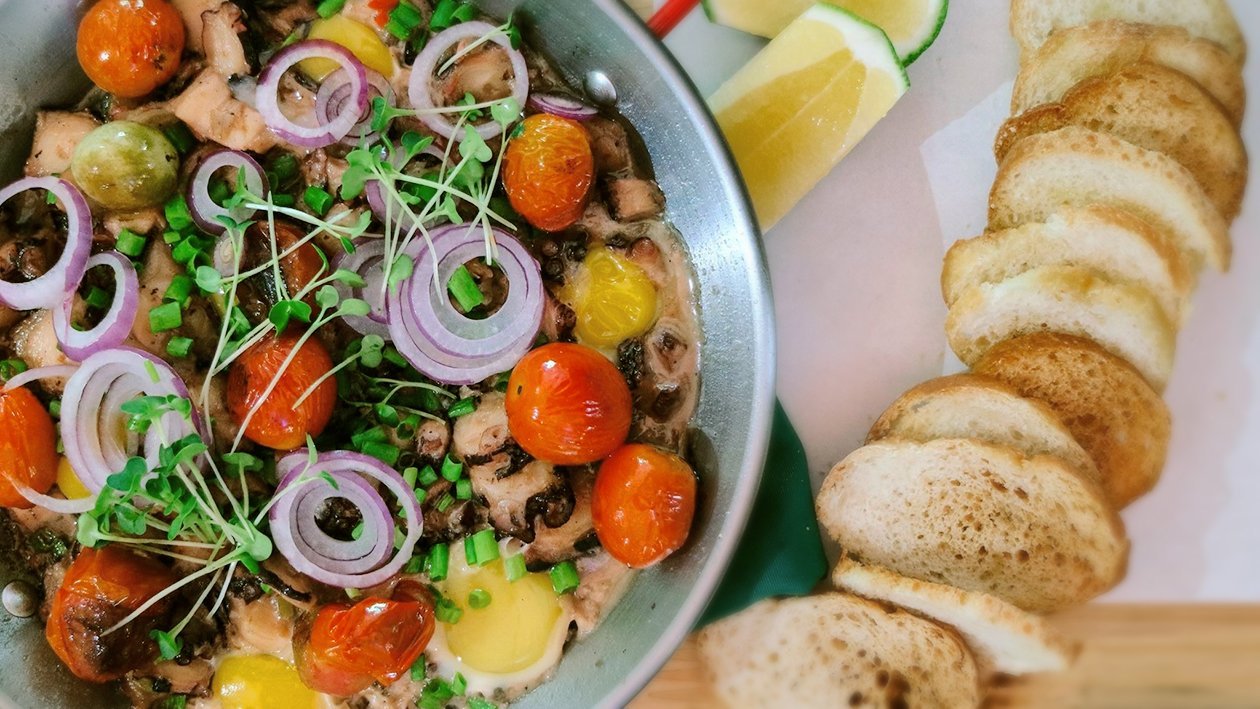 Ingredients
Octopus Sisig
Octopus, blanched and grilled

250.0 g

Red Onions, small dice

2.0 tbsp

Ginger, finely-grated

2.0 tsp

Chilli Fingers, sliced

1.0 pc

Siling Labuyo, sliced

2.0 pc

Salt And Pepper, To Taste

Spring Onions, sliced

1.0 tbsp

Cherry Tomatoes, halved

2.0 pc

Shallots, sliced

1.0 tbsp

Ground Chicharon (optional)

1.0 tbsp
Preparation
Octopus Sisig

Roughly chop the grilled octopus then set aside.
Pre heat the sauté pan then add the canola oil. Sauté the grated ginger until fragrant. Add the red onion and garlic. Do not brown.
Add the bagoong alamang and octopus. Mix until well combined.
Pour the coconut milk, Knorr Liquid Seasoning, salt and black pepper. Add the finger chili and siling labuyo then simmer for 2-3 minutes.
Pre-heat the sizzling plate.
Pour the octopus sisig in the hot plate then add the raw quail eggs, cherry tomatoes. Sprinkle with spring onion and fried garlic. Garnish with a dayap wedge. Serve immediately.