Chicken Inasal Sisig
A Filipino favorite, chicken inasal, elevated with a flavourful, sizzling twist. This uniquely new dish combines the unforgettable grilled flavors of inasal, creamy sweet-sour dressing and the sweetness of onion and marinade into a new exciting dish.  
Chicken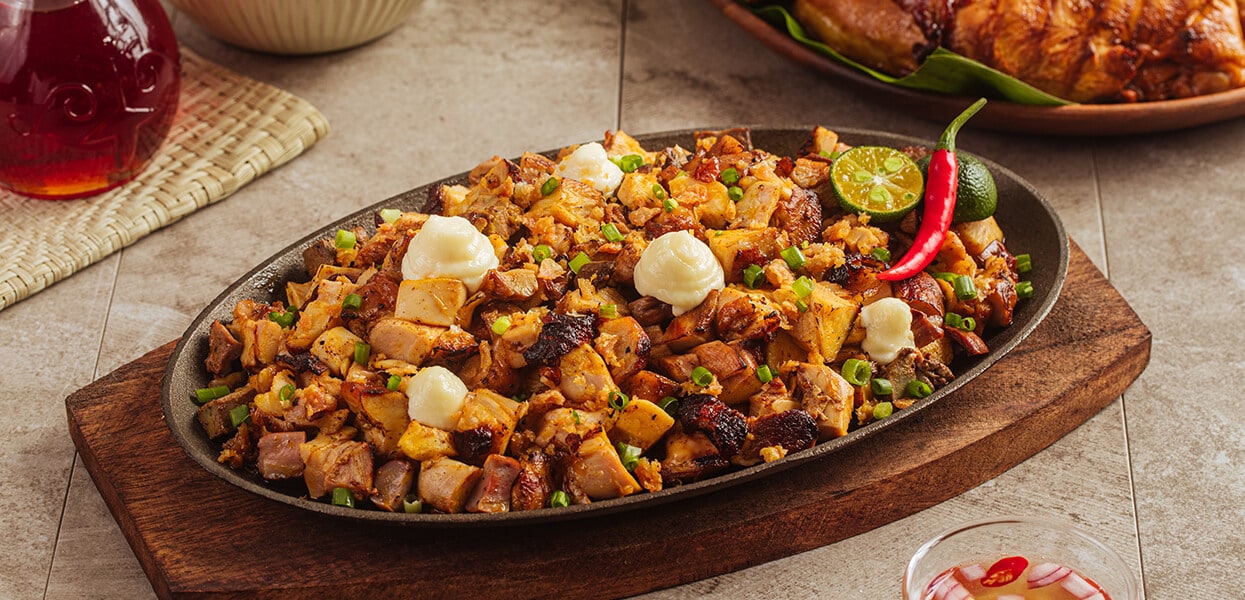 Ingredients
Marinate the Chicken
Lemongrass, minced

45.0 g

Chicken Leg Quarter Fillet

1000.0 g
Cook and Serve Chicken Inasal Sisig
Annatto Oil, prepared

120.0 ml

White Onions, cut into small dice

200.0 g

Crispy Chicken Skin, crumbled, for garnish

15.0 g

Spring Onions, chopped, for garnish

15.0 g

Annatto Oil, for garnish

5.0 ml
Preparation
Marinate the Chicken

60 minutes

Combine the liquid seasoning, vinegar, ginger, lemongrass, sugar and soda in a bowl then mix well.
Add the chicken fillet, tail, liver and gizzard. Marinate for 6 hours.
Once ready, grill until fully cooked and chop into small pieces. Set aside.

Cook and Serve Chicken Inasal Sisig

30 minutes

Heat the annatto oil and saute the onions.
Add the chopped chicken to the pan then mix it in the dressing of calamansi juice and Knorr Liquid Seasoning and Lady's Choice Real Mayo.
Heat a sizzling plate and transfer the inasal sisig.
Garnish with the remaining mayonnaise, chicken skin and spring onions. Drizzle with annatto oil.