Hot and Spicy Honey Sauce Chicken
Perfect combination of crispy chicken with sweet and spicy flavours.
Main course
Chicken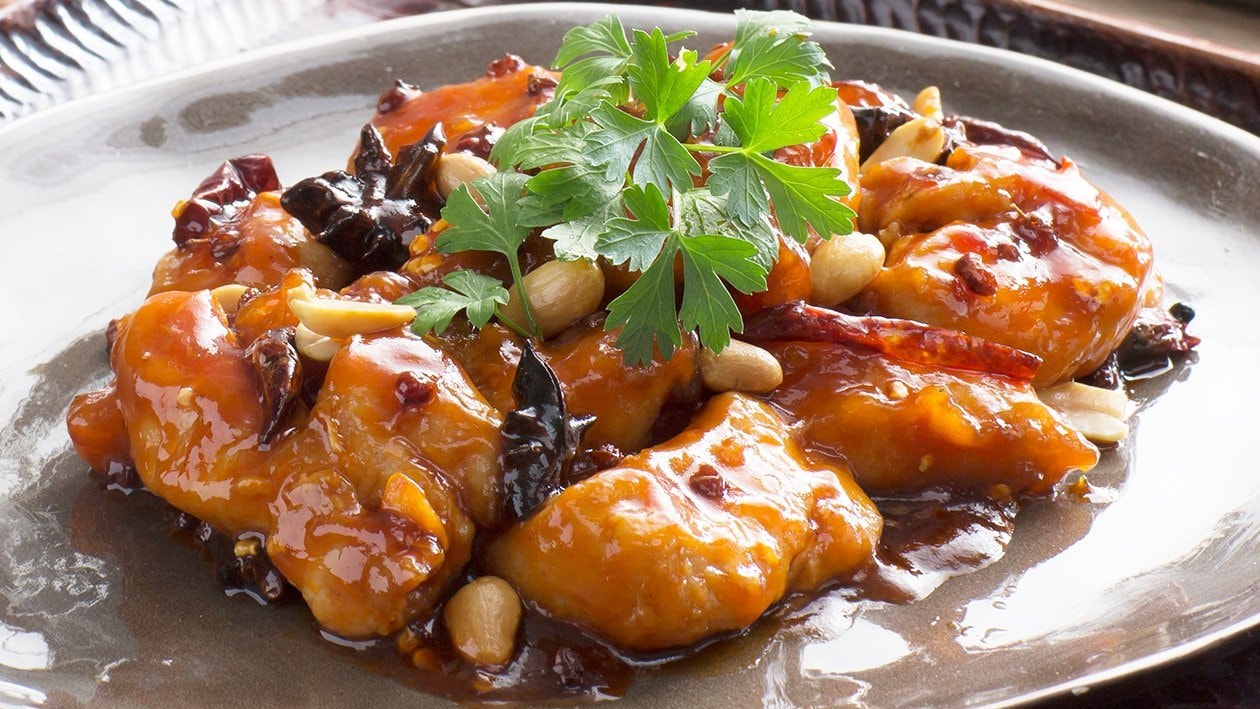 Ingredients
Marinating and cooking the chicken
Seasoning Sauce
Preparing the dish
Sichuan Peppercorns

0.5 tsp

Spring Onion, julienned

2.0 pc
Preparation
Marinating and cooking the chicken

Cut chicken breast meat into slices
Season chicken with 1 tbsp oyster sauce, 1 tbsp tapioca flour, 1 tbsp oil
Blanch the marinated chicken in hot oil, dish out and drain from oil

Seasoning Sauce

Combine the following ingredients: 1 tsp Knorr Chicken Powder, 2 tbsp Tomato Sauce, 1 tbsp Chili Sauce, 1 tsp Sesame Oil, 1/2 tsp Pepper, 3 tbsp Knorr Rock Sugar Honey Sauce

Preparing the dish

Heat 2 tablespoons oil in a non-stick frying pan.
Stir-fry dried chilies, Szechuan peppercorns and star anise until fragrant.
Add ginger, garlic, and chicken meat. Stir Well.
Add Seasoning Sauce and spring onion.
Fry over high heat for 6-7 minutes.
Dish out, sprinkle peanuts over and serve.