Kansi
The blend of herbs and spices surrounds the meat with a mouthful of flavors. This hearty meal would satisfy any appetite.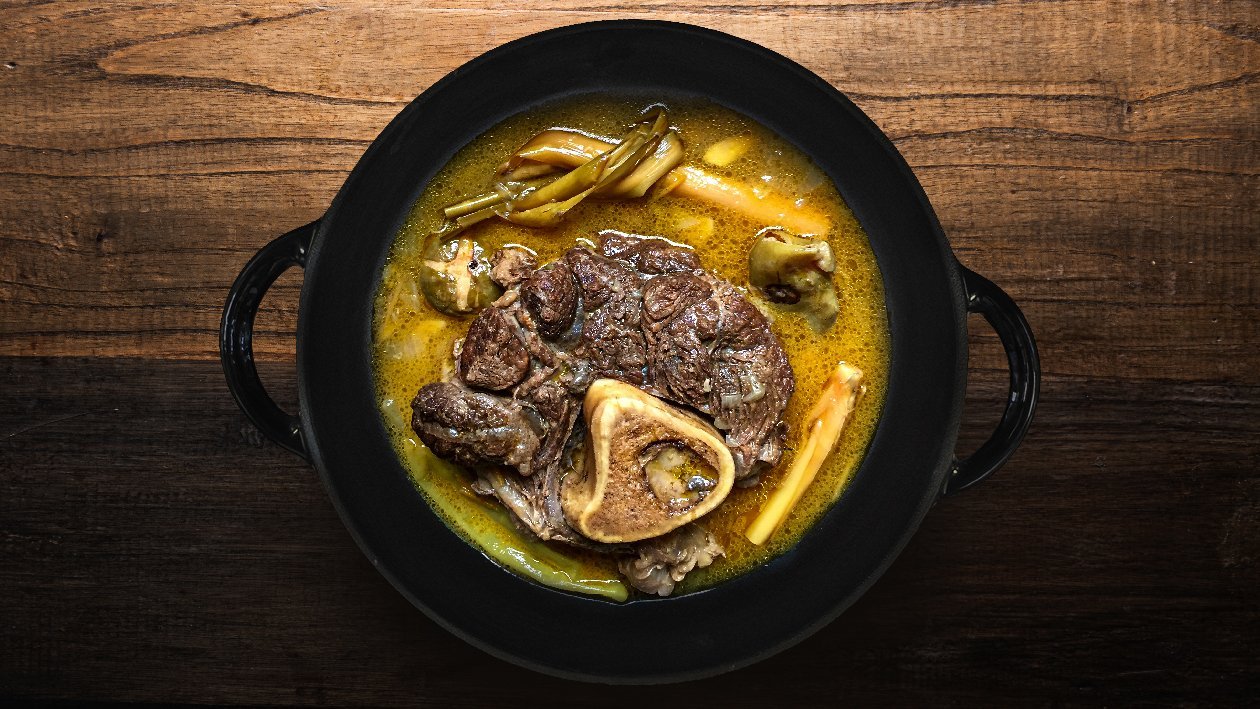 Ingredients
Procedure
Beef Shanks (2 inches thick), seasoned with salt and pepper

900 g

Red Onions, quartered

240 g

Ginger, thinly sliced

40 g

Peeled Garlic, bruised

40 g

Tomatoes, seeded and chopped

180 g

Knorr Tamarind Soup Base

30 g
Preparation
Procedure

Heat the oil and sear the seasoned beef shanks on all sides. Remove the shanks once it has been seared.
On the same pot, add the onions, ginger, garlic, and tomatoes and sweat for 3 minutes.
Add the lemongrass, Knorr Beef Broth, and batwan.
Return the beef shanks and pour the water.
Stir in the fish sauce and add the chili.
Bring to a boil and simmer until the beef shanks are fork tender and the flavors have come together.
Stir in the Knorr Tamarind Soup Base and simmer for 5 minutes.
Taste and serve with your choice of dipping sauce and sides.