Pancit Guisado
Prepare everyone's favorite pancit and its wide range of flavors, refined to a scrumptious serving. Immerse your diners' palate to the lively taste of rice noodles, with layers of shredded chicken and squid in a pleasantly savory pancit dish!  
Main course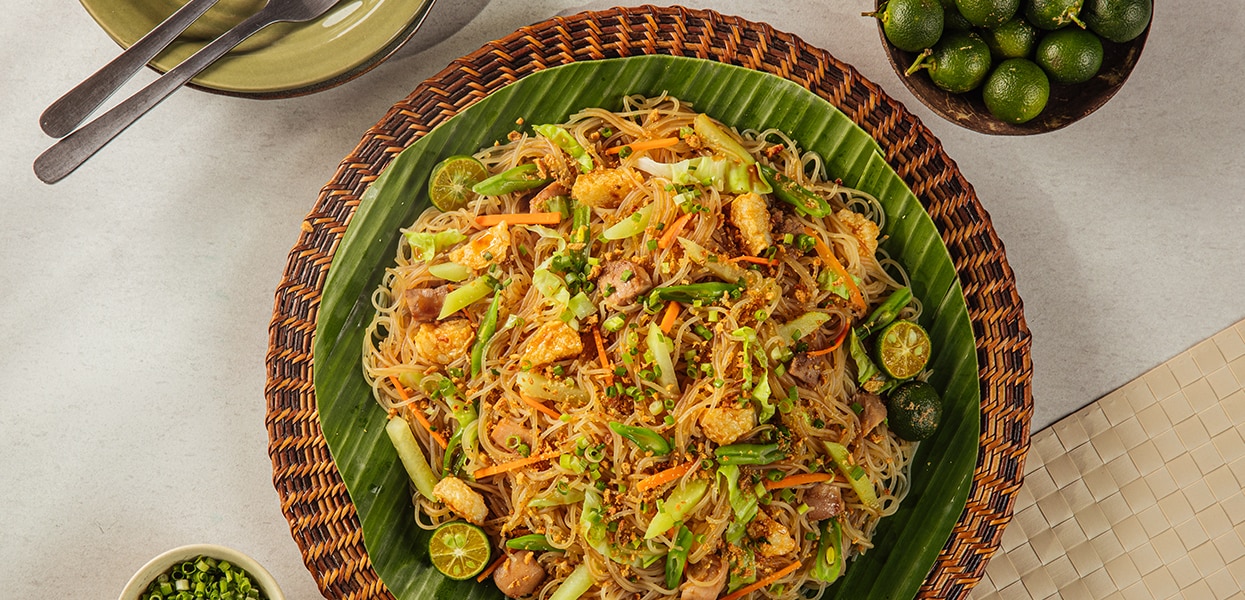 Ingredients
Cooking the Pancit Guisado
Chicken Thigh Fillet, medium dice

100.0 g

Chicken Liver, medium dice, optional

80.0 g

Squid Balls, medium dice

120.0 g

Carrots, julienne

100.0 g

Baguio beans, sliced bias

100.0 g

Soy Sauce - light

120.0 g

White Pepper, ground

2.0 g

Noodles - Rice, bihon, soaked in water for 30 minutes

1000.0 g

Cabbage, shredded

200.0 g

Spring Onions, chopped

10.0 g

Crispy Fried Chopped Garlic, Optional
Preparation
Cooking the Pancit Guisado

50 minutes

In a wok, stir-fry the onion, garlic, chicken, liver and squid in canola oil.
Stir-fry until they turn light brown.
Add the vegetables, Knorr Oyster Sauce, water, sugar, Knorr Rostip Powder, light soy sauce, white pepper, dark soy sauce and cornstarch.
Simmer the sauce for 45 seconds.
Add the noodles and cabbage.
Simmer for 8 minutes until well incorporated.
Plate the dish and garnish with spring onion and crispy fried garlic.