Tortang Pancit
Tortang Pancit is okonomiyaki-inspired, healthier-version of classic pancit. If you want to give your diners something beyond the usual pancit, this one's for you!
Main course
Chicken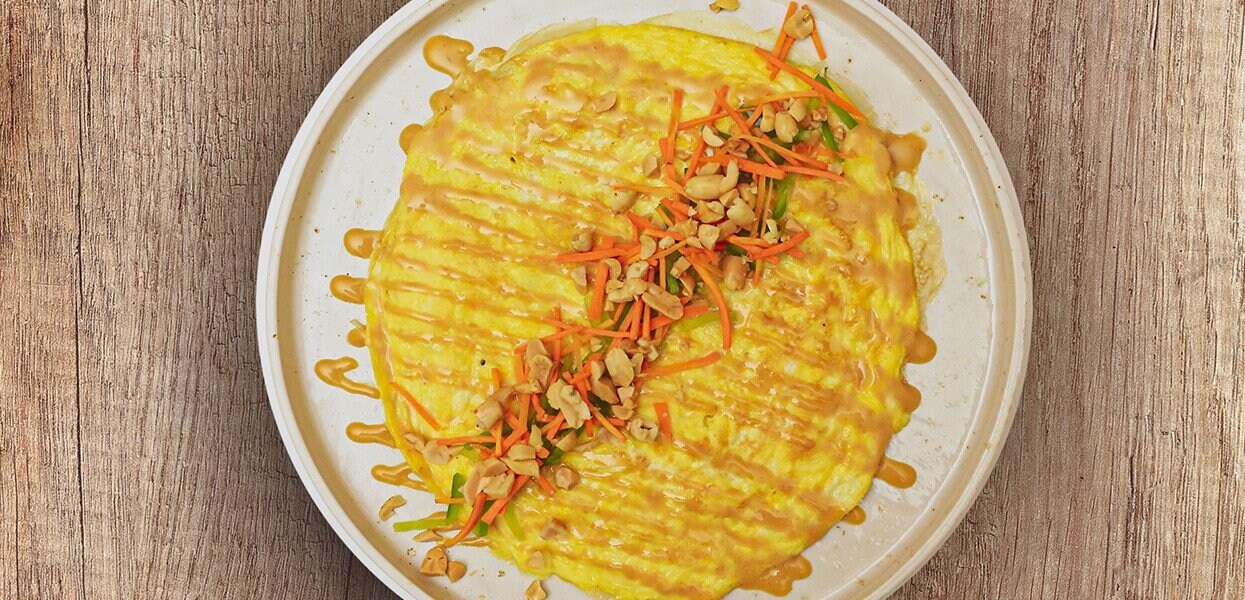 Ingredients
Egg noodle preparation
Chicken preparation
Chicken Thigh Fillet

40.0 g
Adding it together
Preparation
Egg noodle preparation

Blanch the egg noodles in boiling water until cooked. Set aside.

Chicken preparation

In a wok, preheat the canola oil.
Add the chicken thigh fillet, onion and garlic. Stir-fry until light brown.
Add the KNORR LIQUID SEASONING, black pepper, spring onions and carrots. Stir-fry for 30 seconds.
Add the KNORR OYSTER SAUCE, cabbage, water and noodles. Stir-fry for 1 minute.

Adding it together

Add the eggs and let it set like an omelet. once set, plate the dish and set aside.
In a small, mixing bowl, combine the LADY'S CHOICE REAL MAYONNAISE and hoisin sauce. Mix very well.
Plate the torta and drizzle the prepared dressing on top. Garnish with spring onion and chopped peanuts. Serve.