What is food innovation?
Food innovation is the development process and commoditization of new food products and production processes. It can involve looking for ways to offer consumers more nutritious food products. It can also be used to manufacture unique and sustainable food options. Food innovations also encompass the packaging of the products we eat.
With advances in technology, we are seeing more and more unique innovations with healthier alternatives often being at the forefront. Ingredients such as cannabis, mushrooms, prebiotics, and probiotics are now often included. And with veganism and vegetarianism becoming ever more popular, innovative meat products are being considered as an alternative for those no longer willing to eat meat. In-vitro meat is one example of this that's in development.
Why is food innovation important?
As a result of COVID and day-to-day life focusing even more on the home, a greater diversity of new food and beverage market opportunities have opened up. The pandemic has focused people's attention on their overall health and immunity and there's been a drive to seek out ingredients and dishes that support immunity. So too there's been more discussion on the impact that our dietary choices have on the planet and how to make more conscientious and positive choices.
The exciting thing is that change is in the air and if you're keen to ride this wave there are some food innovations and product examples that you could consider incorporating into your business:
1. Incorporate a health boost
With the pandemic and increased awareness and interest in health, people are looking for ingredients that are natural health and immunity boosters. Is there a way for you to add health and immunity ingredients to your menu? This could be a side dish of nutrient-packed micro-greens or vegetables or a gut-loving drink like Kombucha.
Algama is a Parisian-based food technology company that turns microalgae into a tasty, sustainable, protein-rich food source suitable for daily consumption. It has already released Springwave, a naturally blue spirulina-based drink that's loaded with vitamins.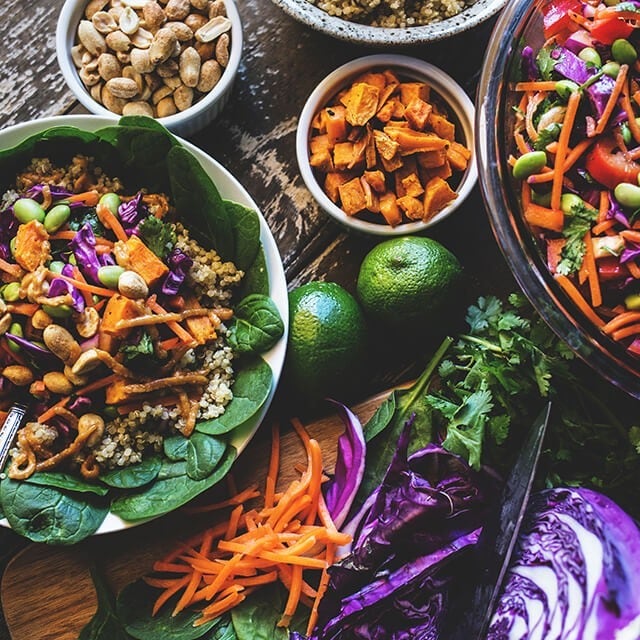 2. Increase of plant-based meat
Diners are increasingly looking for healthier, more sustainable meat alternatives and sales of alternate meats and poultry are projected to grow from $1.3 billion last year in 2020 to $2 billion by 2024.
The Vegetarian Butcher is one such company showing that plant-based options can be just as appealing to the ardent meat-eater. Launched in 2010, they've replicated the moreish taste and texture you get from meat whilst creating something that is better for the planet and kinder to animals. The Vegetarian Butcher range includes mince, burgers, nuggets, and even chicken fillets. It's proved so successful that Burger King is now using The Vegetarian Butcher patties in their plant-based burgers. 
Why not look at replacing some of your usual meat dishes with plant-based alternatives? You can even offer vegan lechon now made out of soy, tapioca and mushroom seasoning.
3. Nutraceuticals address an increasing concern about the impact of food habits
Consumers are focusing more on healthy eating and the essential nutrients needed for a healthy lifestyle making nutraceuticals a top trend. Nutritional supplements, functional foods, and gut microbiomes are all proving popular, and scientific research on nutraceuticals has suggested they could help with disorders related to oxidative stress such as allergies, Alzheimer's, diabetes, and immune diseases.
One company leading the way is US-based FoodTech startup Farmhand Organics which develops hand-crafted, naturally probiotic, plant-based, fermented foods using organic ingredients. The start-up's organic krauts and kimchi facilitate healthy digestion, as well as maintaining sleep and immunity balance. They source their ingredients directly from family farms, and other local suppliers, reducing the carbon footprint due to transport.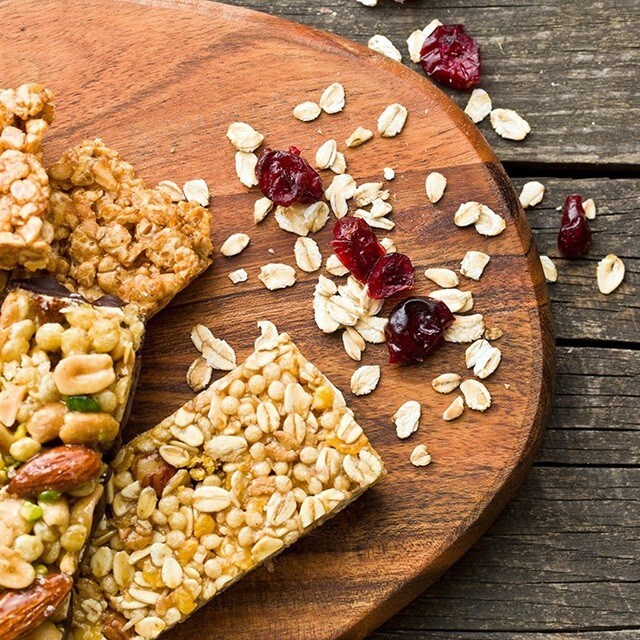 4. Snacks are becoming more purposeful
We're all so busy these days that it's become more important than ever to find nutritious snacks that will help fuel us between meals. Take Root is one company crafting whole food snacks that make plant-based eating accessible and delicious too. They follow three rules – no junk, plant-based and addicting. Snacks include nut butter cups, kale chips, vegetable chips, and fruit chewies. 
5. Invisible barcodes and blockchain to cater for greater transparency
Outbreaks at food and meat manufacturing plants made the industry face increased criticism and added strain on its supply and to its workers. This created a demand for greater transparency from consumers, to understand where their products come from. There are a few ways of solving this demand, like blockchain technology, invisible barcodes or real-time digital labels that would detect spoiled food and reduce waste.
Nestlé is one of the big companies that start to adopt the blockchain technology for its Zoégas coffee brand. By scanning a QR code on the package, consumers can trace the journey of the beans from their growing origin to the Zoégas factory in Helsingborg, Sweden. The data includes information about the farmers, time of harvest, transaction certificate for the specific shipments and roasting period.
With payments now being made through e-wallets like Gcash, Paymaya or using a QR Code often, it's even easier to include the offer of a voucher code. 
6. Ghost kitchens and cloud kitchens
COVID-19 saw an increase in ghost kitchens as restauranteurs latched onto the low cost, low risk alternative to opening a restaurant. It offered the flexibility to expand a restaurant into multiple locations at speed with minimal upfront investment. It's likely that there's one in your neighbourhood. If you're looking for commissary kitchen space to test new concepts or a private commercial kitchen it could be a good option.
With a ghost kitchen you have the flexibility to launch multiple brands from one kitchen. You'll be running your restaurant business at maximum efficiency by leveraging similar ingredients across multiple brands to drive revenue and eliminate wasted ingredients. Make sure to focus on food quality and seamless experience for customers and be careful on expanding if you are short of manpower.
The Philippine cloud kitchen ecosystem is only just getting started but local start-ups like CloudEats and MadEats are already getting a great deal of investment. GrabKitchen from the Grab app and the Mercato United Kitchen are getting involved too, and the Dubai cloud kitchen Kitopi is looking to expand into the Southeast Asian region. Kraver's Canteen is one start-up you should take notice of. They recently secured seed funding from Foxmont Capital Partners, JG Summit CEO Lance Gokongwei, co-founder of Grab Brian Cu, Co-founder of Zalora Paolo Campos II, Century Pacific chairman Christopher Po, and Rico's Lechon president George Pua.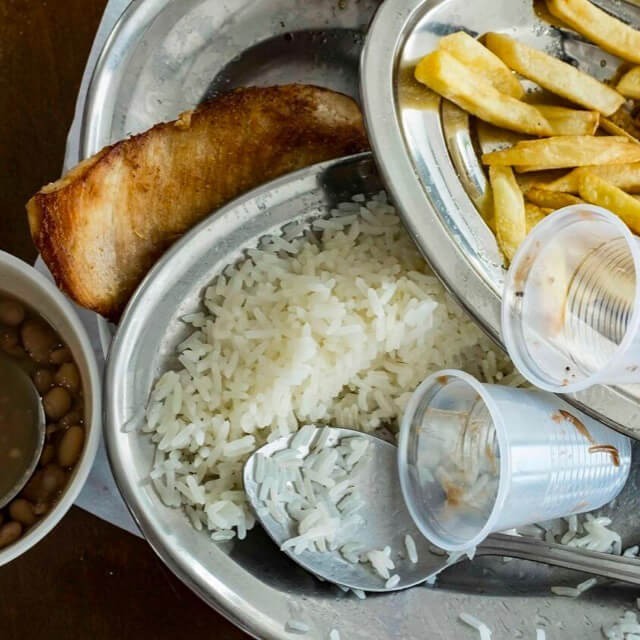 7. New developments to help with food waste reduction 
Food waste has become an increasingly popular topic within the industry as more restaurateurs begin to understand its consequences. About 1.3 billion tons of food are wasted each year around the world. More than 70 percent of food waste occurs before it even gets to a customer's plate and around 40 percent of that waste comes from restaurants. Food waste has a big impact on profits, food insecurity, the economy and the environment. However, many promising trends have emerged within the restaurant sector, including shelf life-extending technology, food waste digesters and dehydrators, smarter menu and smarter kitchen equipment.
One trend to watch is technology that deals with food waste with the use of food waste digesters and dehydrators. These machines are being incorporated into restaurants to minimize the amount of food waste that gets sent to landfills. Digesters work by grinding up food waste material and then breaking it up using a biological additive to accelerate decomposition. Digesters turn organic waste into value-added products. Dehydrators work by reducing the weight and volume of the food waste using a mechanical and thermal approach. Digesters and dehydrators can both handle a variety of volumes of food waste, so be sure to select a model that best matches your restaurant's needs.
Another solution is using Safe Traces. It provides a safe on-food solution that is applied to products during the wash cycle. It's undetectable and edible yet it delivers full transparency about where the food comes from the journey it's been on. This means producers and processors can protect their brands and reduce food waste by better understanding where problems occur in the supply chain, before the ingredient even gets to the restaurant. Another company helping to minimize food waste through the supply chain is Zest Labs, whose sensors gather information about harvest quality, a product's aging rate, field conditions, and microclimate to determine exactly how long a product will last.
By gathering this information up front, the industry can better predict shelf-life which can help a restaurant with freshness management.