In any dining establishment, food contamination must be avoided at all costs. Food poisoning can result in serious consequences for diners and the business. Aside from implementing standard food handling measures, regularly cleaning kitchen tools and equipment should be common practice. It is, however, not enough to clean often.
Ask any long-time food business owner, and they will tell you that there is a right and wrong way of doing the job.  Having the best cleaning practices in place ensures that you and your staff rest easy, even when a surprise health inspection occurs.
Efficient Method for Cleaning Kitchen Tools and Equipment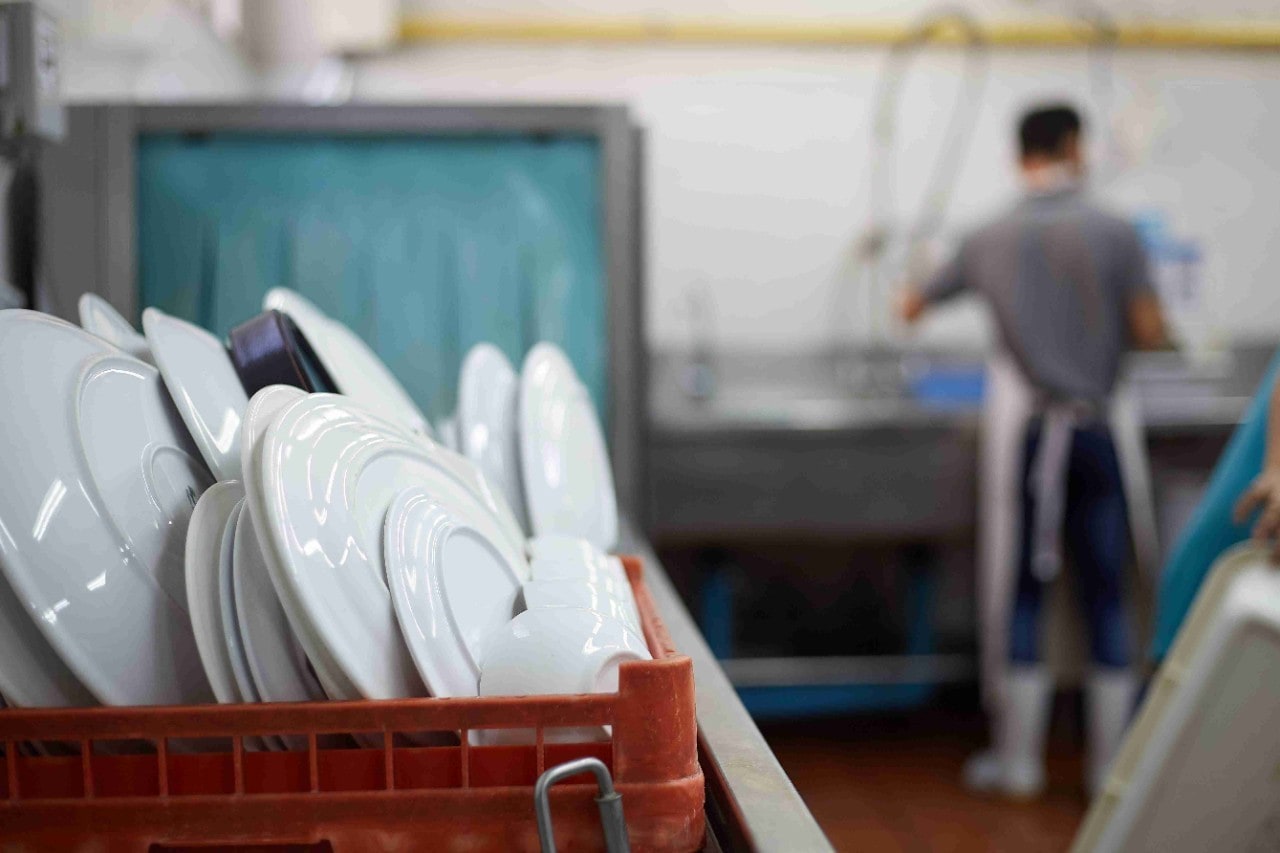 Chefs tend to clean and care for their tools, but when the restaurant gets too busy, the task falls into the hands of others. Therefore, it is important to explain the proper way of washing kitchen tools and equipment to other members of the staff. Ideally, all equipment should be wiped down several times throughout the day to keep it running in peak condition. Is there a specific step in cleaning and sanitizing kitchen tools and equipment? The truth is each kitchen does things differently, but here are some basics for cleaning kitchen tools and equipment:
| | | |
| --- | --- | --- |
| ITEM | WHAT YOU NEED | STEPS |
| Burners, cooktops, and flattops | Non-abrasive sponge, soap, disinfectant spray, water | Scrub the surface daily with soapy water and disinfectant |
| Grillers and catch trays | Brush, soap, warm water | Soak in warm soapy water and scrub down the grates. Collect and dispose of catch tray drippings. Practice proper waste management |
| Fryers | Non-abrasive sponge, soap, water | Remove oil and boil soapy water. Repeat twice a week |
| Ovens | Non-abrasive sponge, soap, brush, water | Take out removable parts. Clean with soap and water. Use brush for stubborn food pieces |
| Freezers & refrigeration systems | Clean cloth, soap, water | Wipe down spills with clean cloth. Empty out drain pans often. Schedule regular maintenance for other parts. |
| Pots | Non-abrasive sponge, soap, disinfectant spray, water | Scrub the surface daily with soapy water and disinfectant |
| Cast iron pans | Coarse salt, water | Clean while still warm. Use coarse salt to loosen crusts |
| Knives | Non-abrasive sponge, soap, water | Hand wash only. Never soak in water or place in the dishwasher to avoid dulling. |
| Wooden tools | Non-abrasive sponge, soap, water | Wash with soapy water and rinse. Allow thorough drying before storing |
| Whisks | Non-abrasive sponge, soap, water | Not dishwasher safe. Hand wash with water and soap |
| Cheese grater | Non-abrasive sponge, soap, water | Briefly soak in water. Run sponge down the direction of blades and rinse thoroughly |
Creating a Cleaning Schedule
Any restaurant kitchen would benefit from having a detailed cleaning schedule. With a schedule in place, each staff member is made aware of the duties and responsibilities they need to accomplish for the hygiene upkeep of their workplace.  When executed regularly, a cleaning checklist offers the following benefits:
Better accountability: Cleaning lists indicate a person's specific duties, which they should accomplish. This makes the individual accountable for the tasks they are expected to complete.
Forgetting tasks are a thing of the past: The risk of an employee neglecting to perform a cleaning job is smaller.
Record keeping: Should an inspector show up, the cleaning schedule can act as proof of the establishment's due diligence or lack of.
Habits are formed: As staff follows the checklist consistently, habits are formed. In time, cleaning kitchen tools and equipment happens effortlessly.
Prevent pest infestation: Keeping the kitchen where all the food is stored and made reduces the chance of infestations. Flies, vermin, and roaches are the most common culprits that can prove costly when found in your business.
Ensure overall quality of food: Contamination and spoilage can occur in unhygienic kitchens. Keeping tools, worktops, and equipment well maintained prevents this from happening.
Aside from requiring employees to practice good personal hygiene, promoting and maintaining a work environment that is clean, safe, and secure enough to produce food in is expected. More importantly, cleaning kitchen tools and equipment on a regular basis prolongs their lifespan.
Due to the many health hazards attached to having an unsanitary kitchen, any recorded violations can result in the closure of the business. And if you are trying to get your restaurant awarded more stars, this kind of infraction will affect the business and your reputation. As a chef, you understand the value of having well-cared-for tools. Pass on this knowledge to those you work with by sharing this guide.