Filipino Style Creamy Seafood Bouillabaisse
A delightful dish that's an exciting Filipino twist to the familiar creamy bouillabaise. A perfect complement for fried Filipino favorites.
Main course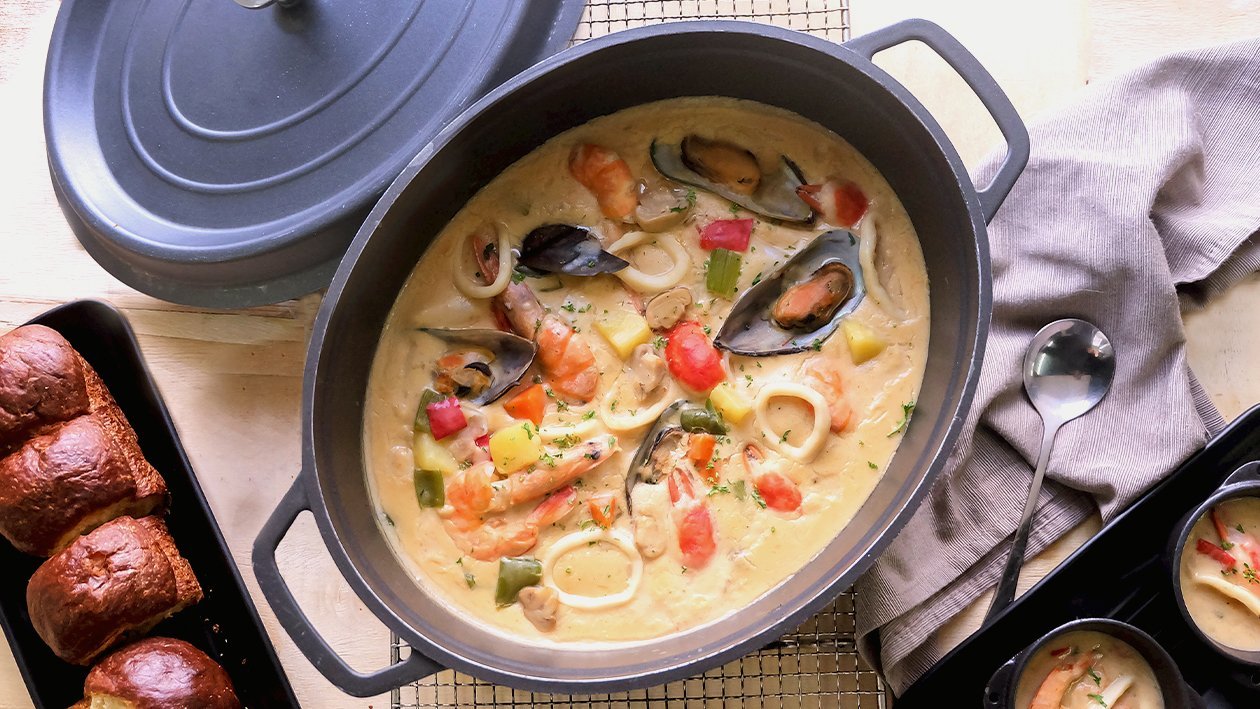 Ingredients
Soup Base Preparation
Bouillabaise Preparation
Red Onions, chopped

80.0 g

Carrots, cut into ¼ inch rounds

100.0 g

Red or Green Bell Peppers, cut into 1 inch squares

100.0 g

Celery, cut into ¼ inch slices

60.0 g

Crabs, cleaned and cut in half

2.0 pc

Prawns, trimmed and deveined

12.0 pc

Mussels, trimmed and cleaned

8.0 pc

Knorr Shrimp Powder

10.0 g

Fresh Cracked Black Pepper
Preparation
Soup Base Preparation

10 minutes

Combine the Knorr Cream of Mushroom Soup Base and water in a pot.
Mix very well until fully-dissolved. Place the pot over medium flame. Stir the mixture until thick.

Bouillabaise Preparation

15 minutes

Add the vegetables and simmer for 5 minutes.
Add all the seafood and simmer for 7 minutes. Discard any shellfish that didn't open.
Stir-in the evaporated milk and Knorr Shrimp Powder.
Stir-in the Knorr Concentrated Chicken Liquid Seasoning.
Finish with black pepper. Serve hot.