Honey Chicken Bites
These delectably-sweet crispy chicken morsels are tossed in sweet sauce — a sure hit with kids and adults!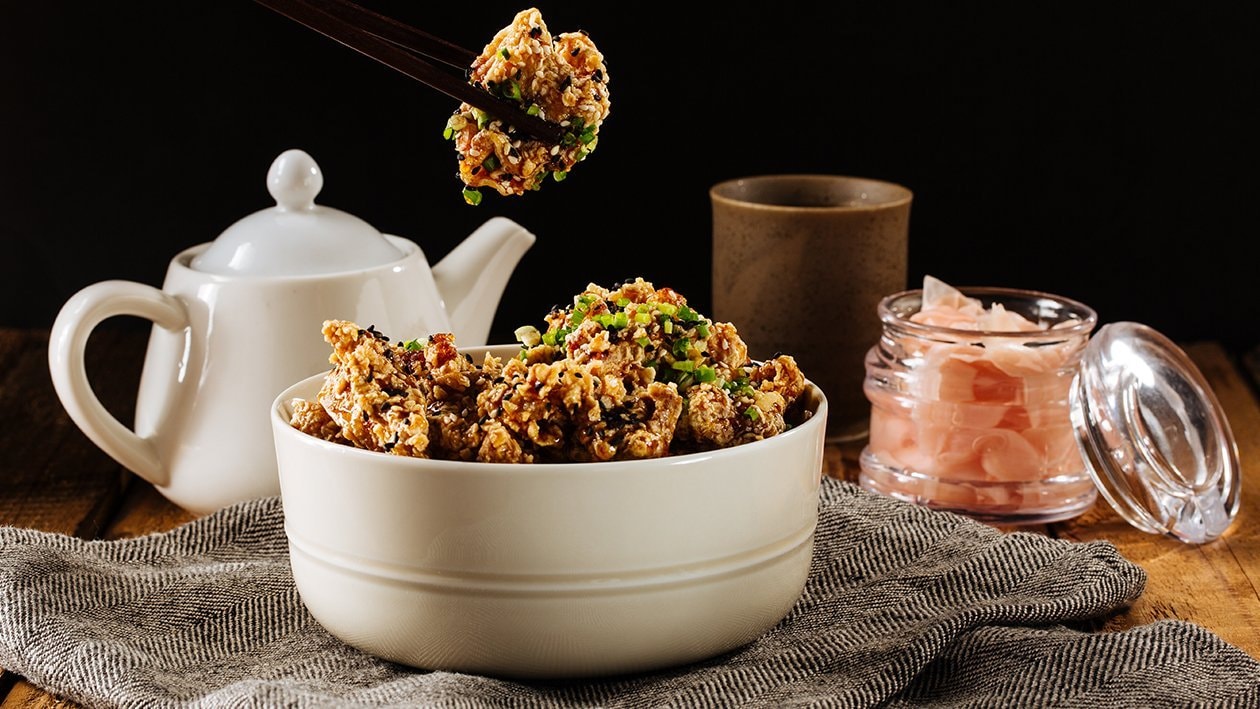 Ingredients
Honey Chicken Bites
Calculate the cost of this dish here:
Number of servings
−
+
Price of the dish on the menu
Total cost of the ingredients
₱0.36
Ingredient label
Name
Price in ... (use your local currency)
Quantity
% Food cost of the part
Total costs
Chicken Preparation
Chicken thigh fillet, diced
/g
300.0 g
0%
Egg white, beaten
/pc
1.0 pc
0%
Oil (for deep frying)
/g
0.0 g
0%
Knorr Rock Sugar Honey Sauce 3kg
/g
120.0 g
0%
Knorr Rostip Chicken Seasoning Powder 1kg
/g
7.0 g
0%
Presentation
Spring Onions, finely chopped
/g
6.0 g
0%
Ingredient name
Disclaimer: The prices shown are an indication, based on wholesalers in the market. These are subject to fluctuation due to seasonal change and supply. UFS can in no way be held responsible for any deviations from reality.
Total cost of the ingredients
Cost of one serving
Cost of ingredients (%)
Chicken Preparation
Chicken thigh fillet, diced

300.0 g

Knorr Rock Sugar Honey Sauce 3kg

120.0 g
Presentation
Spring Onions, finely chopped

6.0 g
Preparation
Chicken Preparation

Season the diced chicken with Knorr Rostip Chicken Seasoning Powder
Add the egg whites
Coat the chicken with rice flour
Heat oil to 340F
Deep-fry the chicken until crisp and golden brown
Set aside over paper towels
Heat a clean and dry wok
Add the cooked chicken and drizzle with Knorr Rock Sugar Honey Sauce
Toss until all the chicken pieces are well-coated

Presentation

Transfer to serving plate
Garnish with spring onions and garlic chips