It comes as no surprise that the local F&B industry attracts many entrepreneurs. After all, food is a necessity, and everyone has to eat. And despite economic challenges, a survey by the Philippine Statistics Authority reports around 30,000 establishments belonging to the food service sector. How can a newcomer stand out? If you're planning to launch a venture, among your priorities should be choosing a memorable and creative food business name.
Need help pinning down your unique brand identity? Keep reading to discover common pitfalls that any budding entrepreneur should avoid.
Business Name: What Is it?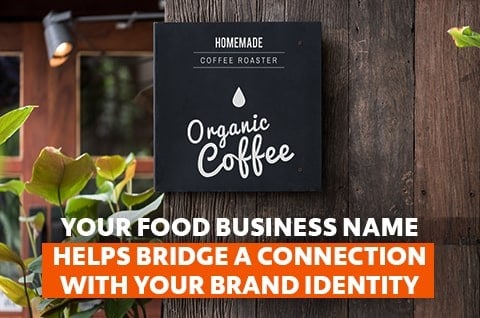 According to the Department of Trade and Industry (DTI), a business name "refers to any name, other than your true name, that you use in connection with your business." It's a term or title you employ to conduct transactions, especially when dealing with legal matters.
The name you select also helps bridge a connection with your brand identity. Essentially, it's a specific word or words that customers associate with your products and services.
To secure your claim on a food business name in the Philippines, proprietors can register with the DTI. The task shouldn't take an entire day. But to hasten the process, it's best to prepare at least three alternatives in case of disapproval.
The DTI prescribes the following when coming up with food business name ideas:
The term or word or group of words should not connote activities that are unlawful, immoral, scandalous, or contrary to propriety. 
It should not contain a purely generic word or group of words.
The name must not relate to a government agency or its functions.
Your choice shouldn't mention the names of other people not involved in your venture.
It cannot be a name or abbreviation of any nation or an inter-governmental and international organization.
The chosen name must not be inimical to the security of the State.
It cannot be deceptive or misleading. It should not misrepresent the nature of the business.
Mistakes to Avoid When Naming Your Food Business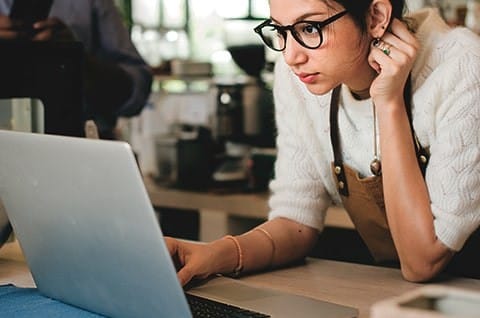 The name you choose for your enterprise is the public's first impression of your business. So, take the time to craft a strong brand image. Here are naming mistakes you should avoid.
1. You chose a "difficult" name.
Avoid using a name that's difficult to pronounce, spell, or read. It also shouldn't be challenging to remember and share with others. New businesses rely on word-of-mouth marketing and customer retention, so it's crucial to have a name that's effortless to communicate.
2. You went with something too generic.
Many start-up owners take the easy route by picking a generic name, missing out on the chance to give their company a unique identity. So, consider a name that reflects your products, services, and values. Make the association obvious, creative, and catchy for better brand recognition.
Regardless of the industry you operate in, playing it safe results in a dull brand. Instead, opt for a name that embodies the distinct personality you want to associate with your new business. Steer clear of uninspiring terms like "king" or "queen" to signify your superiority over others. Be bold and let your brand's personality shine through.
Additionally, avoid being overly descriptive by naming your business after a specific product. For example, don't name your establishment after your bestselling crispy pata, even if it uniquely uses Knorr Sinigang sa Sampalok in the recipe. Doing so might make it harder for you to pivot and expand your menu with cheeseburgers, tacos, and dirty fries.
3. You didn't do a competitor check.
Performing a quick scan of industry competitors before finalizing your food business name is always a valuable practice. (Tip: Use DTI's Business Name Registration System to check for existing registered names.) Make sure your identity doesn't closely resemble a rival or share a similar concept. Otherwise, you'll find it more challenging to distinguish your brand. Similarities can lead to backlash and accusations of copying, significantly tarnishing your reputation.
4. You selected a lengthy name.
Notice how well-loved food chains and restaurants opt for short names? There's a reason for this: lengthy monikers are confusing and easy to forget.
One prime example is "Pete's Super Submarines." The name was long, unoriginal, and offered zero retention. Its owners later shortened it to "Pete's Submarines," but a radio broadcast made it sound like "pizza marines." After multiple overhauls, this humble sandwich shop took on its globally recognized identity, "SUBWAY."
The lesson? Your food business name should be short and sweet. It has to roll off the tongue effortlessly.
5. You failed to test it with your target market.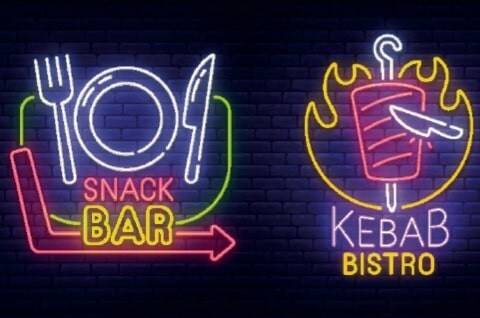 Many entrepreneurs often become attached to the first name they come up with for their food business. However, it's also beneficial to gather feedback from potential customers. One effective approach is to create logos with various designs, each featuring a shortlisted name idea. Share these options through social media or with a control group and gather valuable input.
6. You didn't check its digital presence.
With the decline of traditional media advertising, social media marketing has become the go-to strategy for reaching a wider audience. So, when considering potential names for your business, countercheck their availability as domains and social media handles. This process helps determine if the name is already taken or associated with illegal activities or goods.
7. Your name is overly creative.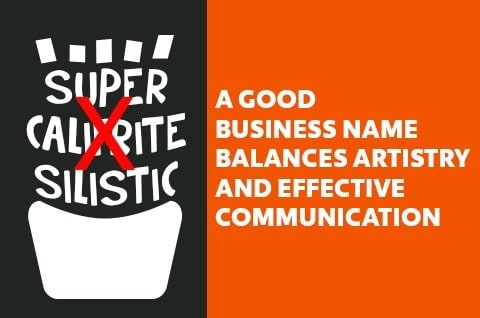 While some entrepreneurs lack creativity, others tend to go overboard. For example, "Supercalifritesilistic" may be unique and attention-grabbing, but it leaves potential customers clueless about the type of food you offer. A good business name should balance being artistic and communicating effectively with your market.
Remember: Your chosen food business name has the potential to make or break your company, especially in the early stages of attracting new customers. Invest more time and resources to discover a brand identity that will yield long-term benefits. And avoid the common naming mistakes that can dampen your chances of standing out in an ultra-competitive landscape.