Nothing brings people together more than love… and food! There are plenty of ways to design the perfect wedding catering menu. It's all about knowing the couple, their guests, and the venue. And because weddings tend to be large gatherings, the menu itself should be inclusive, approachable, and enjoyable.
When brainstorming plans, start with a few essential questions to narrow your options: Does the couple have a preferred cuisine? Buffet style or course menu? What flavors in different appetizers, entrées, and desserts go well together?
Consider social distancing measures, too. According to the Professional Convention Management Association, a community for event strategists, many party planners and caterers have adjusted traditional dining formats to address sanitation and safety concerns.
Are you ready to create a cohesive—and most importantly, delicious—wedding catering spread? Read on for tips!
To whet your appetite, here are a few wedding banquet ideas all types of guests will love.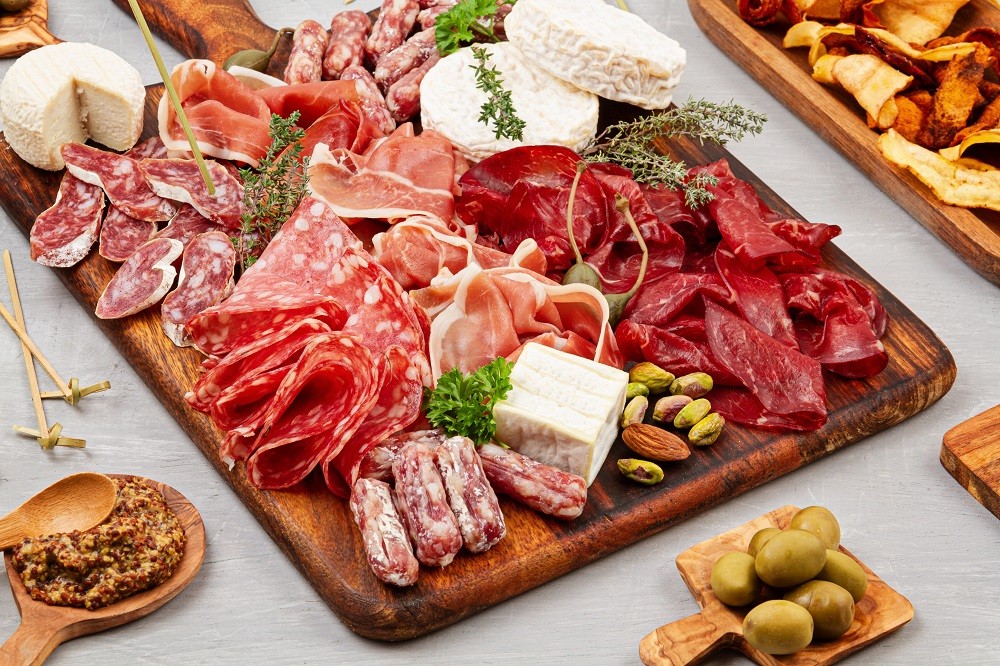 Creating an Exciting Cocktail Setup
Cocktail hour is something everyone looks forward to. It's a great way to ease into the party and mingle with other guests, drink in hand. You must make sure everyone is satiated just enough before the dinner proper. Serving bite-sized appetizers in disposables work best since they allow people to move around the venue effortlessly.
1. Grazing tables
Vibrant, vivid, bold—cheese and charcuterie boards always make it to the 'gram and are a joy to put together! Build your board with a mix of savory cold cuts, pickles, olives, rich cheeses, and fresh fruit. They make the perfect pairing for wine and spirits, too.
Loaded grazing tables are a sight to behold. However, they can encourage crowds. Facilitate physical distancing by supplying each guest with their own "grazing package." Charcuterie cones are safer and just as picture-perfect.
2. Fun and creative hors d'oeuvres  
One- or two-bite portions, known as hors d'oeuvres, are appetizers that leave space for lots of creativity. Crowd favorites include canapés, bruschetta, and lettuce wraps. Are you feeling more casual yet adventurous? Explore fun, approachable dishes like mini tacos, spring rolls, or bao buns! Hors d'oeuvres are meant to be heavily seasoned to encourage more drinking. Putting a twist on classic recipes will give a wow factor while still being approachable for guests. Reach for Knorr Liquid Seasoning to pack a more powerful punch of flavor.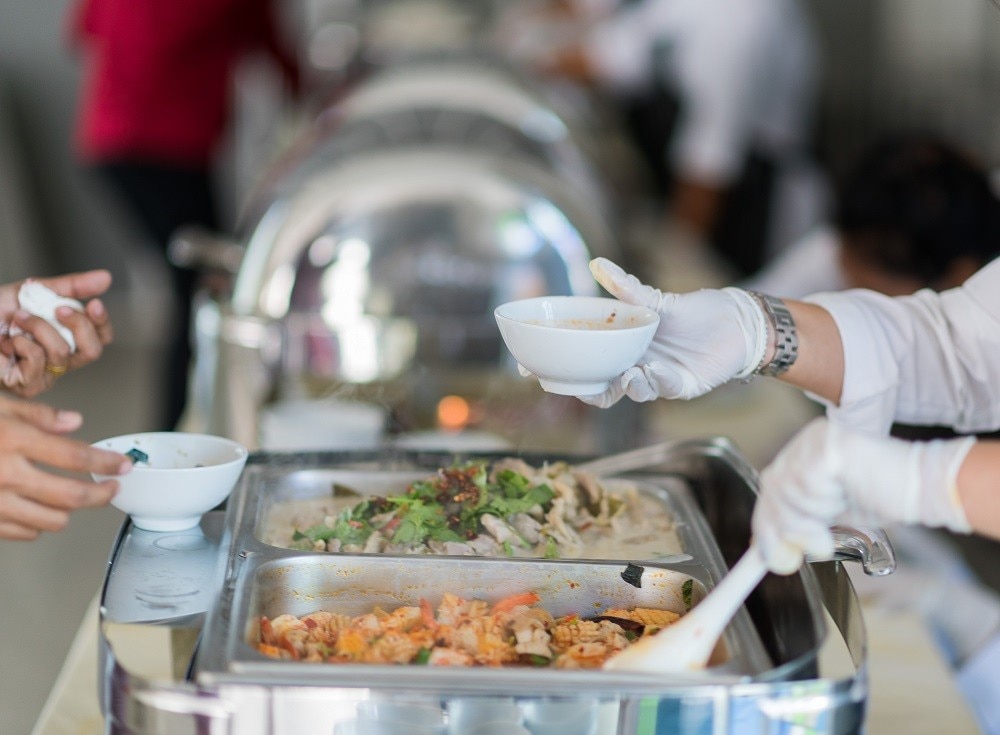 Buffet Tips and Tricks  
One classic way to get people excited about a wedding menu is to create a bright, beautiful buffet display. This is the perfect opportunity to make hearty, comforting dishes that will get wedding guests buzzing. Remember to assign one team member per station to serve guests as a safety precaution — it prevents excessive contact with serving utensils. 
3. A fresh and bright salad bar  
Who said salads can't be delicious? Add some extra flavor by introducing options that mix local greens, fresh seasonal fruit, grilled garden veggies, and edible flowers. These elements give a picture-perfect touch to an often overlooked dish. 
4. Filipino comfort food
You can't go wrong with flavors every Filipino loves. Experiment with familiar dishes by presenting them in unexpected formats. Sticky adobo rice, sinigang seafood paella, kaldereta pasta, or crispy pata three ways, anyone? A dash of Knorr Chicken Powder goes a long way in nailing that classic Filipino flavor.
Sit-Down Dinner Ideas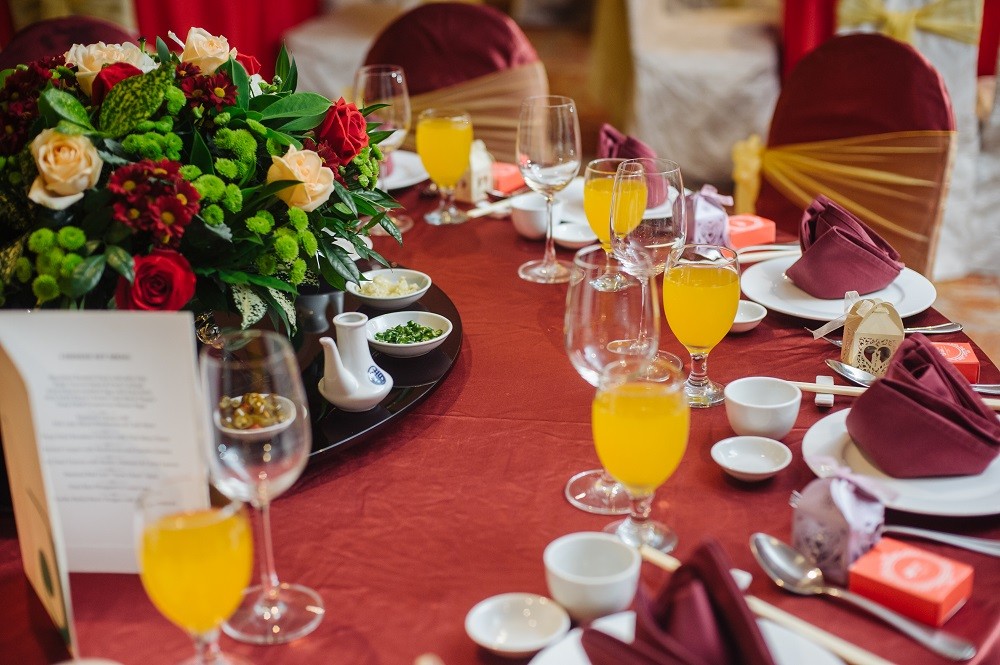 Another format that many newlyweds opt for is serving plated meals and set menus. It allows guests to be served comfortably seated, instead of waiting through long lines at a buffet table. 
5. Filled pasta
It combines two things everyone loves: carbs and savory bursts of flavor. Filled pasta dishes, like ravioli, tortellini, and agnolotti, let guests enjoy pasta without the messy sauce. And remember—no squid ink sauces so everyone can smile perfectly through the night!
6. Pick your protein: meat, seafood, or plant-based
Set menus give wedding caterers a chance to prepare different protein options and adjust to dietary restrictions. Remember to be inclusive of flexitarians, vegetarians, pescatarians, and vegan guests by offering dishes that serve all types of dietary preferences. You can also try plant-based options that can appeal to the majority of palates. You can have NOChicken Pinoy barbecue or fun NOMince lettuce cups.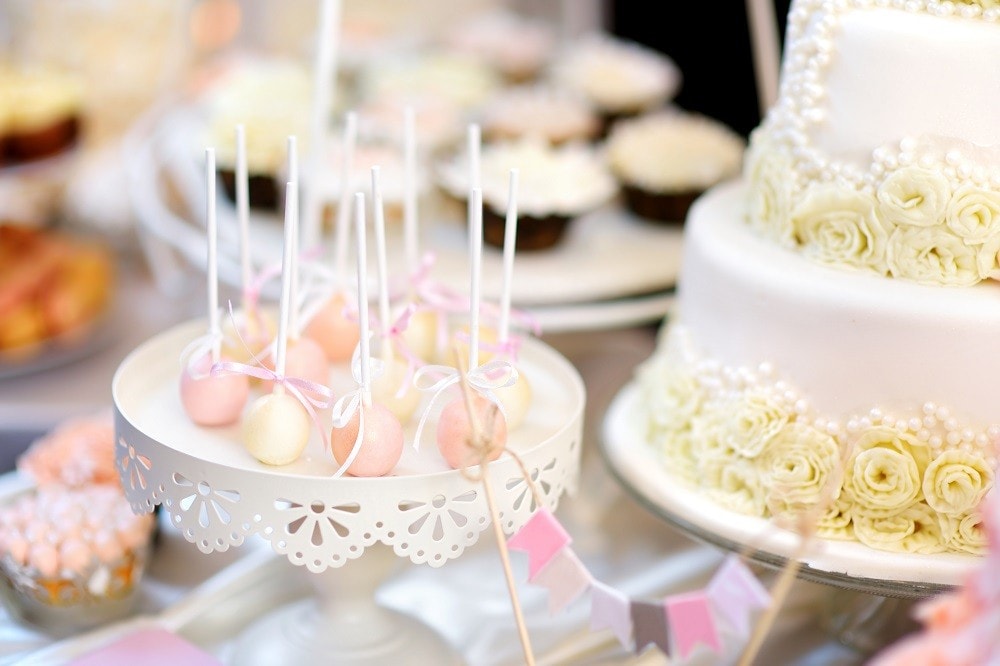 Save Space for Dessert  
By the time dessert comes around, guests are often ready to hit the dance floor. Nothing brings the energy up like a good ol' sugar rush! Make sure your wedding catering menu ends on a high note with desserts that delight both the kids and adults.
7. Grab-and-go desserts  
Get the party started by introducing grab-and-go desserts that people can choose from: Cake pops instead of cake slices, mini tarts and pies, or even classic Filipino party setups like a dirty ice cream cart.
8. Dessert in a cup
Some of the most exciting desserts come served in cups: chocolate mousse, crème brûlée, and black forest trifle to name a few! Get creative with flavors that cater to all kinds of palettes. Some guests might like rich, heavy desserts, while others may prefer a bright, fruity punch.
Wedding catering can be daunting. But with the right framework, your banquet menu is sure to be a hit no matter who's on the guest list. If you have fun designing it, chances are it'll translate into your food, too. Just explore the possibilities and you'll create a gastronomical experience every guest will remember.