Wedding clients are personally invested to a considerable degree, and with good reason. A wedding luncheon or dinner is more than a party; it's a milestone in the couple's lives. A delightful banquet that reflects the couple's unique bond is sure to leave an indelible mark on their shared life journey.
To plan a banquet that's truly memorable, we'll need to understand their personal preferences and cultural backgrounds. Here are a few types of wedding clients and what they may be looking for when planning their celebration.


These sauces make up the building blocks for many secondary sauces to be birthed from. Think of them as the base of a pyramid that allows for an infinite number of sauces to be built upon them. For example, add a little dash of finely chopped tarragon to your hollandaise and voila, you have a béarnaise sauce.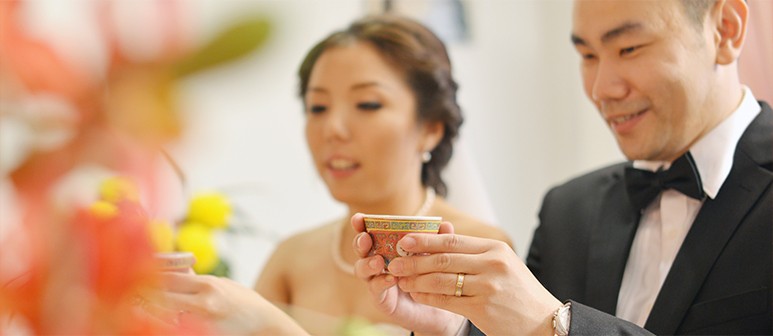 The Traditionalist Couple
Traditionalist Couples are those who prefer huge, customary weddings to entertain their circle of friends, colleagues and relatives. Chinese weddings are noted for its similarities to a traditionalist wedding where guest lists run long and parents are key decision makers. Cultural traditions must also be followed, including an auspicious number of dishes and menu items with symbolic meanings such as wealth, longevity, fertility and prosperity.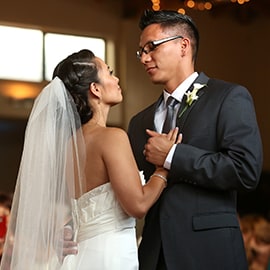 The Exclusionary Couple
The Exclusionary Couple, likewise, veers towards a traditional wedding, but one that is more intimate and exclusive. Sometimes, this calls for a well-ventilated ballroom to accommodate various unique arrangements. As for the food, such couples may prefer menus that allow for better choice or budget control.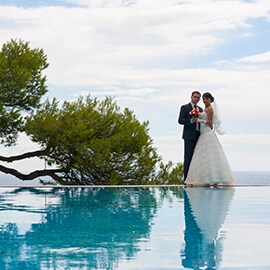 The Unconventional Couple
There is more room to experiment when it comes to Unconventional Couples. For example, they may prefer a private outdoor event in a garden or pool for a truly distinctive once-in-a-lifetime experience.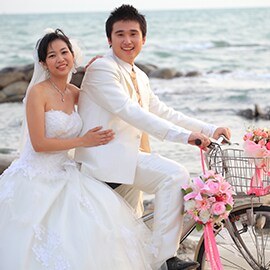 The Adventurers
Similarly, Adventurers seek unconventional weddings but go even further by exploring outdoor venues like the seaside – places that provide the perfect alfresco backdrop to share intimate moments with their guests. These couples value individualism, so giving them the freedom to personalise their menus will surely bring great delight. To make their big day even more special, you may even want to include a dish from the groom's hometown, a treat from the bride's childhood or a dessert from the city where they first met!