Mashed potatoes are often the quintessential side dish accompanying a juicy cut of steak, grilled sausage, pan-seared fish or roast chicken. While mashed potatoes complement a variety of dishes, they are certainly tasty enough to be served as a dish on its own in your buffet line. 
Here are some creative ways to prepare mashed potatoes: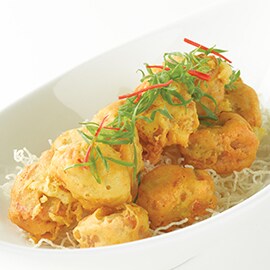 Potato croquette
Combine with flaked fish like salmon and haddock, use some flour for binding, then pan-fry to create these protein-packed patties. As mashed potatoes are easy to shape, you can adjust the patty size as needed – making them bite-size for a lunch reception or full-size for a breakfast treat.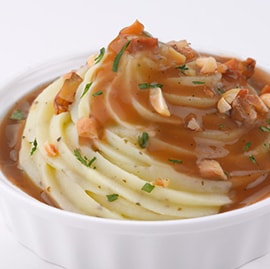 Mashed potato pie
Mashed potato is the main ingredient in this savoury golden-brown pie made with garlic powder and eggs, as well as parmesan and mozzarella cheese.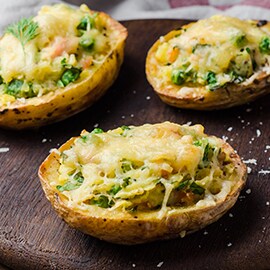 Mashed potato cups
These filling hors d'oeuvres combine mashed potatoes with cheese, bacon, and green onions that are then stuffed into muffin dough crescents. A dollop of sour cream adds extra zing.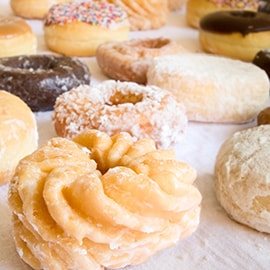 Gluten-free cake
Yes, you can use mashed potato with an equal part of gluten-free flour to create a guilt-free treat. For a flour-free option, try combining the mashed potato with ground almonds. The results are equally moist and delicious. Just make sure there are no savoury ingredients in your mash.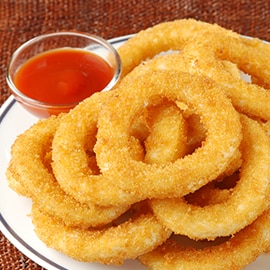 Deep-fried potato rings
These crispy rings are a great alternative to the usual onion rings. Simply cool a mixture of mashed potato, caramelised onions, and chives spread across a pan sheet for 4 to 6 hours. Use a circle cutter to create the donut-shape rings. Then dip the rings into flour, egg, and a final coat of flour before frying.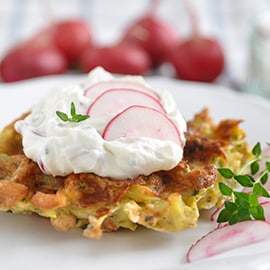 Mashed potato waffle
This delicious and light breakfast choice combines mashed potatoes with brown butter, buttermilk and eggs folded into flour and seasoning along with baking powder and baking soda. Just pour the mixture onto a waffle iron to cook. For added flavour, top the cooked waffle with cheese and place under a broiler until the cheese melts.