"For me, sauces are very important," says InterContinental Singapore Executive Chef Eric Neo. "Some dishes may not need it, but most may require sauces to elevate its taste. When a sauce matches a dish, it can result in a heightened dining experience comparable to the perfect food and wine pairing."
As a basic rule, Chef Neo reiterates the quintessential combination of specific sauces with particular meats most diners are already familiar with. Some examples are sweet and sour sauce with fish, and barbecue sauce with ribs.
Sauces can be paired with food in other ways too. Using the versatile demi-glace as a base, we can create stews by pairing it with meat chunks. Demi-glace can also be used with minced beef to make burger patties that are full of great flavour!
"Flavours used to be singularly sweet, sour, spicy or salty," says Chef Neo, but he adds that new sauces are becoming more complex in taste, form, and preparation. "They're made with unlikely ingredients like salted egg yolks, which can be found in a powder form and served with seafood." The demand for more daring sauces and flavours matches diners' increasingly sophisticated taste buds and appetites for unique culinary experiences.
"More and more buffets now include a condiment station wholly dedicated to different oils, sauces, and dips allowing people to savour their food the way they like it. Demi-glace sauce can make it easier for chefs to whip up fresh sauce creations quickly for such stations." Among his signature recipes is a vinaigrette made with Japanese soy sauce, sunflower oil and ponzu, served over an oriental raw fish salad – a proven hit with his diners.
Chef Neo stresses the significance of experimenting, research and development as he found the perfect ratio of soy sauce to ponzu after 'quite a number of tries'.
Meat-and-sauce pairings for the perfect dishes
Taste testing in the kitchen helps in identifying what works and what doesn't. Even when using modern scratch ingredients like Knorr Demi Glace, chefs still need to experiment to find the meat-and-sauce combinations as well as the right proportions for the right sauce and dish. Take a look at the chart below to see the sumptuous dishes you can cook using various meat cuts and Knorr Demi Glace as a base sauce:
Delicious dishes you can create by pairing meat with Knorr Demi Glace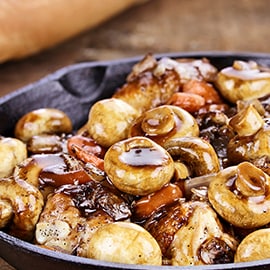 Chicken thighs
Braised Chicken with Mushrooms and Pearl Onion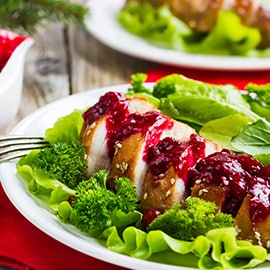 Chicken breast
Chicken Glazed with Burgundy and Dried Cherry Sauce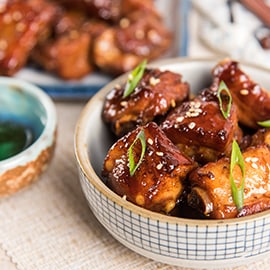 Pork ribs/sausage
Pork with Roasted Garlic and Rosemary Sauce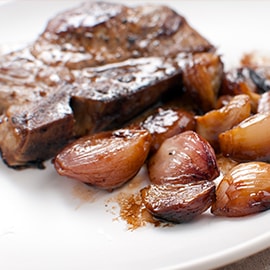 Pork loin
Chorizo Braised Short Ribs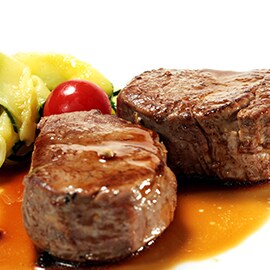 Beef medallions
Beef Medallions Sauce Chasseur