Executive Chef Richmond Lim from KLCC, Kuala Lumpur, Malaysia, is a true virtuoso in buffet preparation. The author of the award-winning book, The Stainless Steel Kitchen, Chef Lim manages Malaysia's largest high-technology commercial kitchen. He shares the following practical tips garnered from over three decades of buffet preparation experience.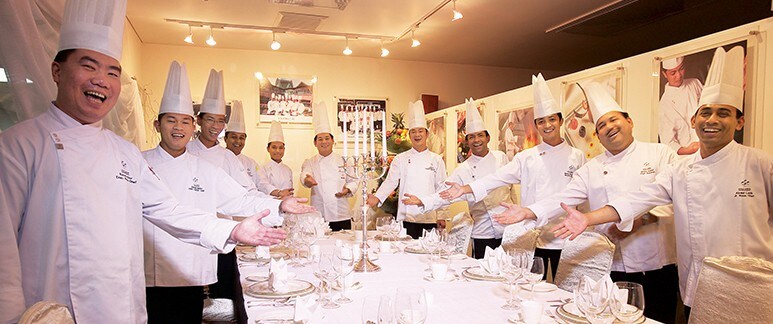 1. Build the right foundation
He advises, "Know the basics of banquet preparation. This includes a dynamic team, knowledge of food science, the cuisine experience and an awareness of new technology in the business."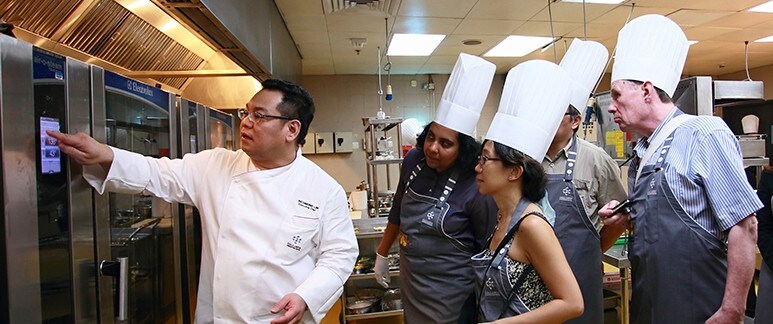 2. Embrace new technology 

"This is important because labour cost is high and nowadays many people are not willing to work long hours," Chef Lim says. His arsenal includes equipment that can cook 60kg of rice in 25 minutes, and a combi oven that can transfer cooking information into a thumb drive.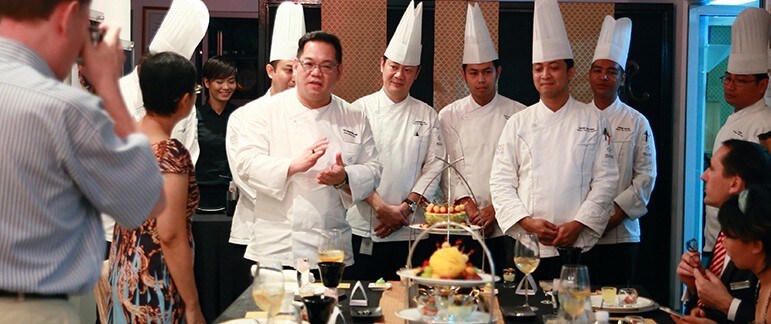 3. Understand the nature of food

Certain dishes are great when you have a sit-down dinner for two, but they might be not scalable for banquets. Chef Lim adds, "For example, if a client requests for Lobster Thermidor to be served in a buffet, I'd strongly recommend against it because it is an expensive product and is better when savoured a la carte. As chefs, it's our responsibility to inform our clients what works and what doesn't."


4. Food safety is non-negotiable

Chef Lim strictly practices the HACCP (Hazard Analysis and Critical Control Points) system to ensure food safety. "Your food's taste is not the only thing that can make or break your buffet (and even your career); we have to keep diners safe by making sure tasty food is also suitable for consumption." 
5. Keep learning 

Continuous self-education is key to refining one's craft. "Even when I eat on holiday, I 'photocopy' the dining experience into my own mind," he laughs. "Most importantly, to keep learning, you'll have to be sensitive to constructive criticism."
 
We hope you'll continue to inspire, create and innovate with new dishes to keep delighting your guests. Try the different products from the Unilever Food Solutions range to add variety and enhance your buffet with great taste.