Chef Christopher Wong, an industry veteran with 25 years of experience and the current executive chef at Eaton Hotel in Hong Kong, agrees that chicken is a true crowd-pleaser. He says, "Plain old dishes don't do justice to the versatility of this popular protein that is lean, healthy, and tasty." Chef Wong shows how you can add variety to your buffet with nutritious and creative chicken dishes that are profitable, yet packed with flavour. According to him, the secret is in preparing the chicken.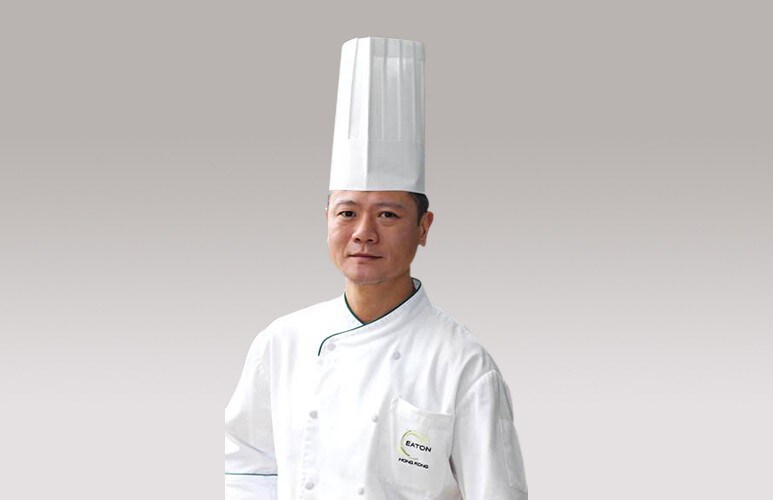 The best way to prepare chicken
"Achieving the best results is all about proper preparation. Before cooking, thaw the chicken in the fridge for 24 hours or submerge in cold water, wrapped in a water-tight bag. Uncooked chicken can be frozen if unused within two days. Meanwhile, frozen chicken, if packaged properly, can last for a year in a quality freezer. 

To create a juicy texture, try this trick: prep chicken pieces by submerging them in brine made with 4 tablespoons of salt dissolved in 4 cups of water, together with some aromatics like rosemary and peppercorns. Soak for 15 minutes to 4 hours, depending on how juicy and flavourful you'd like the meat to be. Pat dry, then continue with your recipe. For added umami taste, use a versatile chicken powder such as Knorr Chicken Powder that can easily complement any dish in your buffet spread.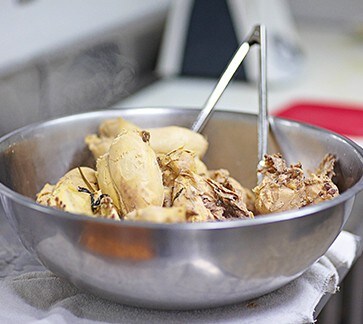 "For the juiciest chicken, I poach the meat, just like how I'd prepare a very satisfying Hainanese chicken rice. For corporate events, I roast or grill chicken as the main dish and serve it with vegetables for a complete meal."


Soup-erb options

"Nothing beats a comforting bowl of chicken soup. A flavourful broth makes for a great starter – and a versatile base for various recipes like soto ayam, cream of mushroom soup and snow-pear soup. The addition of chicken meat and ingredients such as herbs, noodles, rice, and vegetables makes for a filling meal." 
While one of Chef Wong's unique breakfast dishes is a hot and filling congee made with chicken and black mushrooms, he recommends trying a healthy, nutrient-rich Herbal Sakura Chicken Soup that's great any time of the day.
Fried to perfection

Crisp, fried chicken will always be popular and can be adapted to both Western and Asian recipes, from southern fried chicken to ayam goreng and Chinese lemon chicken. Chef Wong likes to prepare deep fried chicken for wedding functions – a true crowd pleaser.