Chef Vindex Tengker, a member of the Association of Culinary Professionals based in Jakarta, Indonesia, shares how his organisation celebrates World Chef Day on 20th October every year: by serving charity meals prepared in two ways.
After they choose how they want to give back to society, whether it's visiting an orphanage, the retirement home, or helping the homeless, here's how the organisation helps the charity:
Firstly, raising funds by selling tickets to a charity dinner.
Then they share their blessings by serving meals to the underprivileged.
"Sometimes, we prepare hotel-style buffets or set menu meals, and sell tickets to benefit organisations like UNICEF, or aid in government programmes," explains Chef Vindex. "Other times, we collect excess breakfast food from hotels across Jakarta, and work with other organisations to distribute these meals to underprivileged neighbourhoods. The Association of Culinary Professionals often gets sponsors for ingredients like meats, sauces and beverages, which we use to prepare fresh meals for these communities."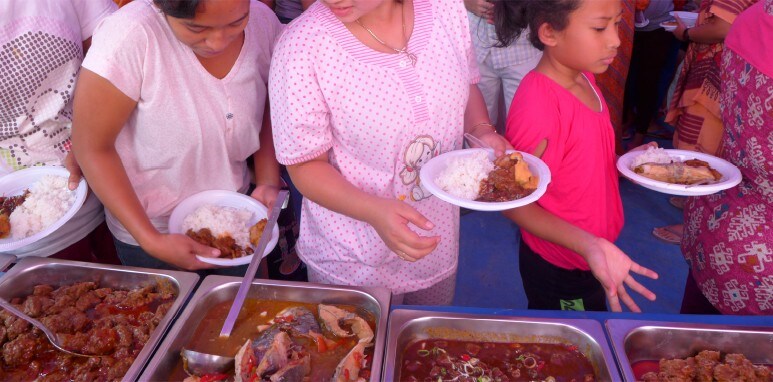 In a recent drive at a village east of Jakarta, Chef Vindex's team prepared a delicious buffet line of stir-fried chicken with soy sauce, ginger-marinated fish, stir-fried vegetables, fried rice, and sliced fruits. "It is a menu designed to be special, yet familiar enough for our beneficiaries to enjoy," he says proudly.
Chef Vindex points out how fulfilling it is to serve others. "We learn to appreciate our blessings. As chefs, we have a responsibility to give back to communities in need."
As the Association of Culinary Professionals continues to visit villages to share their blessings through their culinary passions every October – with additional visits whenever possible – the chefs hope culinary organisations around the world will be inspired to do something just as meaningful.