Funlasang Pinoy Twistfest 2018 Luzon Winner: Toasted Quinoa Vegan Sisig
A unique take on the classic pork-based Filipino Sisig.
Main course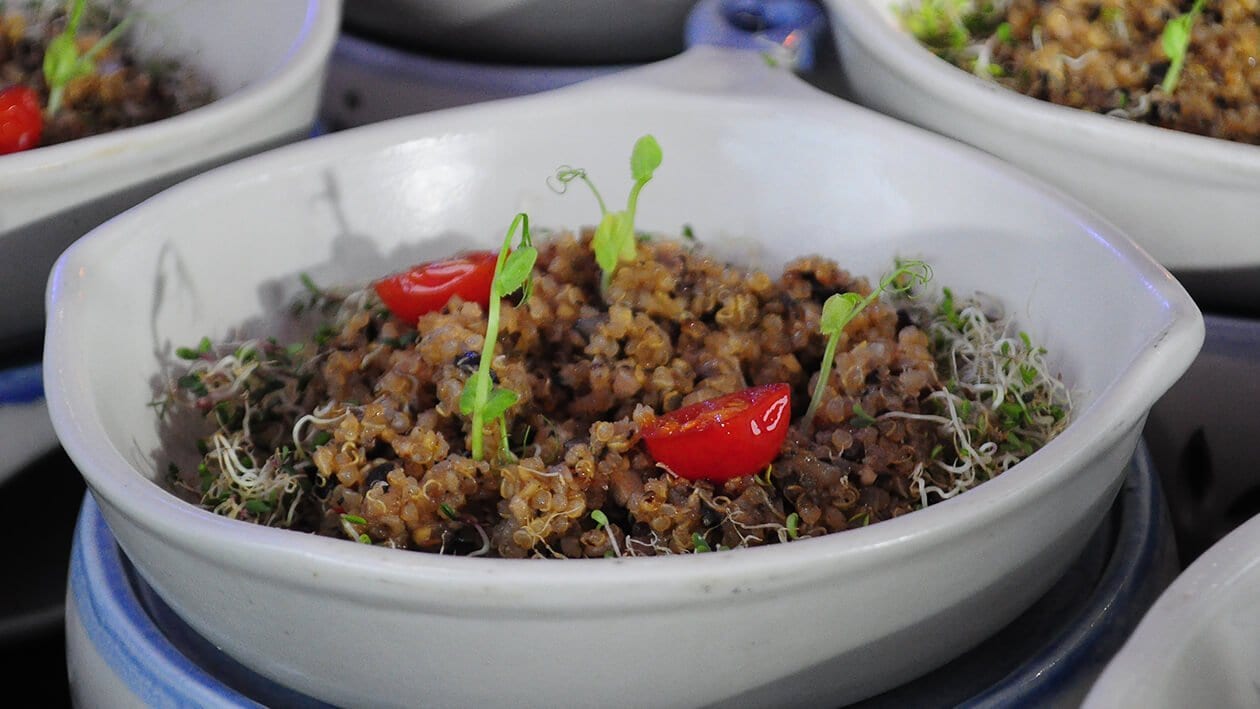 Ingredients
Quinoa Preparation
Sauce Preparation
Sisig Preparation
Fresh Button or Shiitake Mushrooms

75.0 g
Toppings Preparation
Oyster Mushroom Chicharon

Garlic and Shallot Confit
Preparation
Quinoa Preparation

Boil Quinoa for 3 mins then simmer until cooked
Set aside 1/4 of Quinoa dry toast in non-stick pan for toppings

Sauce Preparation

Mix everything bring to a boil, simmer for 5 mins, cool down then blender

Sisig Preparation

Sautee all ingredients for Sisig, then add boiled Quinoa. Add the sauce then taste and adjust

Toppings Preparation

Drain oyster mus then dredge with cornstarch, paprika, garlic powder, onion powder. Fry afterwards.