Planning food for online selling requires creativity and a unique business proposition. The category is highly competitive, with hundreds of food brands playing in the same space. But it's also a fun community to immerse yourself into, especially if you're a food lover looking for a place to maximize an entrepreneurial skill set. 
The food and beverage scene pays dividends upon capturing the right market for your product. And when you pair a distinct food business with operational excellence, great margins with 35% food cost or less, and outstanding marketing, you're bound for success. Here are a few ideas for unique food products to sell online and a quick roundup of tools and enablers to get you started. 
Ideas for Unique Food Products to Sell Online
Developing new ideas and recipes for food for online selling can be lots of fun. Maximizing and highlighting Filipino ingredients and flavors can make your ingredient sourcing and supply chain processes smoother and more accessible. Plus, who doesn't love delicious local fare?
1. Peanut Butter Tiramisu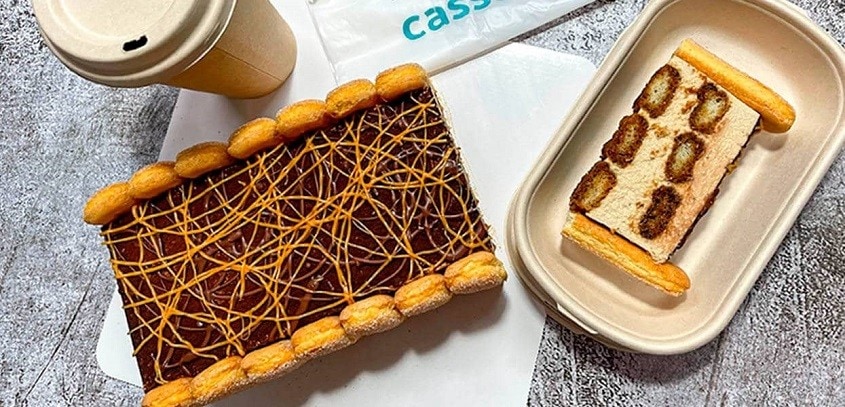 First on the list of unique food products to sell is an Italian-inspired tiramisu with a sweet peanut butter twist! A cheesy and nutty mousse gives this product a unique flavor that diners will be keen to try. Remember, innovative products that no other business offers give you an edge. Choose reliable, high-quality ingredients, like Lady's Choice Creamy Peanut Butter, for the best results. You can also explore other ways to flavor your mousse, like ube, mango, or coconut.
2. Bottled tuyo, dulong, and tinapa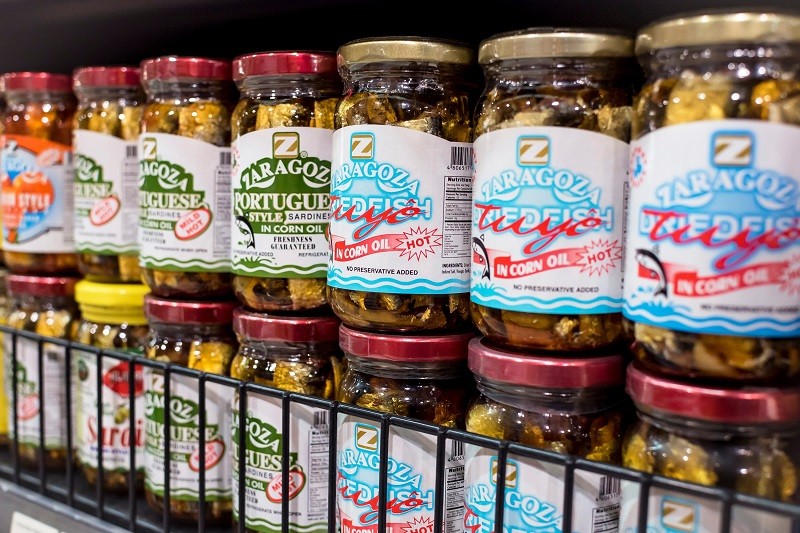 Preserved products are excellent food items for online selling because of their longer shelf lives. This distinct feature means you can make big batches at a time and have an easier way of managing your inventory. You also cut down on the cost of raw goods by buying in bulk without worrying about time-bound sales. Yes to economies of scale! 
One way to stand out from the crowd? Create many variations to cater to a broad market: use lemon, garlic, spices, chilies, calamansi, and vinegar for different flavors. Add a touch of Knorr Liquid Seasoning for an umami punch. You can also market your goods as healthier alternatives to mass-produced versions.
3. Chicken inasal grill kits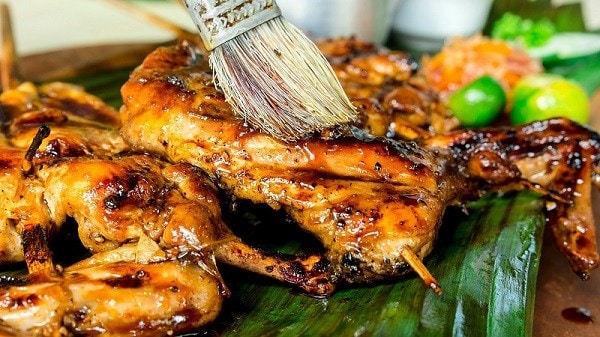 Having all the marinades, flavored cooking oils, and dipping sauces prepared for you can make entertaining or cooking for a crowd more convenient. Create a chicken inasal grill kit by putting together all these components and selling it as a bundle. Offering a product with high demand potential means answering a distinct market need. In this case: the kit helps cut food preparation. No more grocery shopping for households who like to grill over the weekend!
4. Bottled Pinoy salad dressings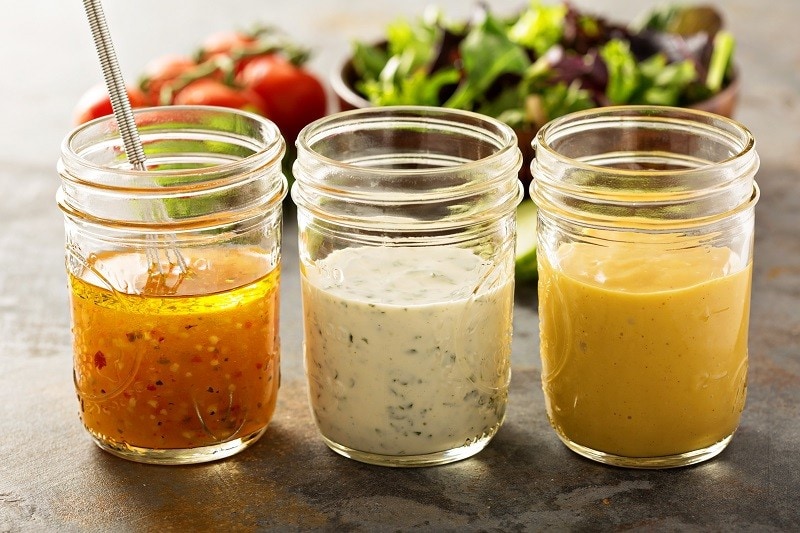 Toss salads in homemade dressings inspired by Filipino flavors and ingredients! Capitalize on local love and a defined market looking for alternatives to Thousand Island, Caesar, and balsamic-based mixes.
Calamansi vinaigrette, anyone? How about a Caesar salad dressing flavored with bagoong instead of anchovies? A queso de bola dressing drizzled over local greens will be irresistible, too! Remember that creamy sauces need shelf-stable base ingredients, like Lady's Choice Real Mayonnaise. Market your dressings to health-conscious Pinoys that love to explore new ways to make meals fun and delicious.
5. Salted egg-flavored crisps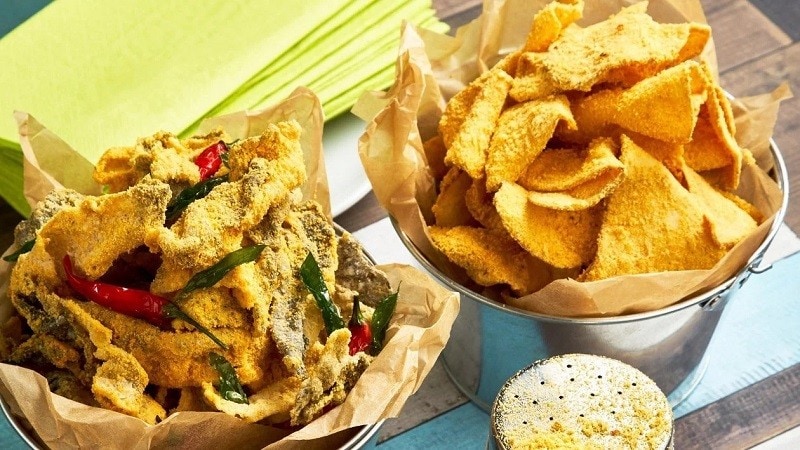 Everyone is crazy about umami-packed salted egg flavors. But instead of the usual potato chips, offer an assorted package of kamote, fish skin, and cassava crisps tossed in the umami-packed yellow sprinkle. Knorr Golden Salted Egg Powder is the perfect complement to these snacks and is a refreshing flavor to try in a sea of sour cream, barbecue, and cheddar cheese powders. You can also try it with popcorn, chicharon bulaklak, or kangkong chips. Why this works: having an assortment of SKUs is a proven way to increase basket sizes and the average order value (AOV), bringing incremental gross sales for your business.
6. Filipino party trays with modern twists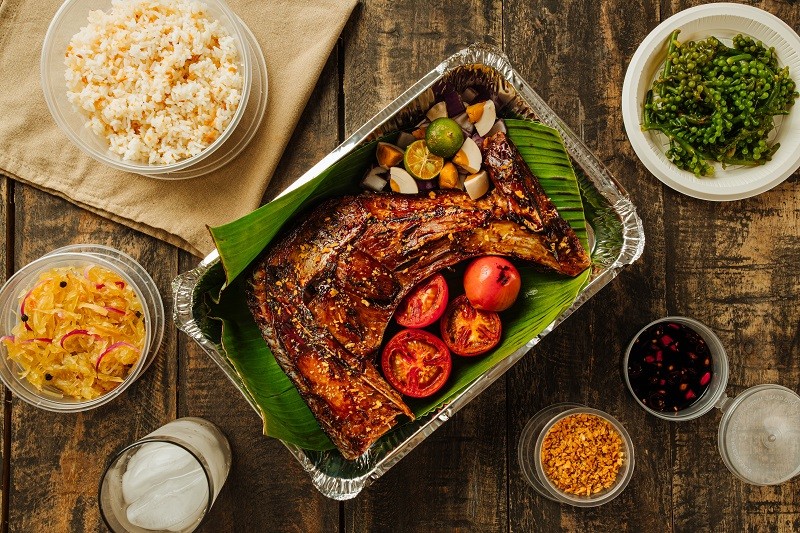 Filipino "lutong bahay" party trays will never go out of style. But one way to stand out from a saturated market is to serve them in unexpected ways. For example, you can serve plant-based sisig with mushroom and tofu, sinigang-flavored fried chicken wings, or lechon baka burgers. You can claim superiority in a space by marketing products that reflect a clear, singular message (large Filipino party trays) for a defined market (groups or households of 4 or more).
7. Bottled coffee jelly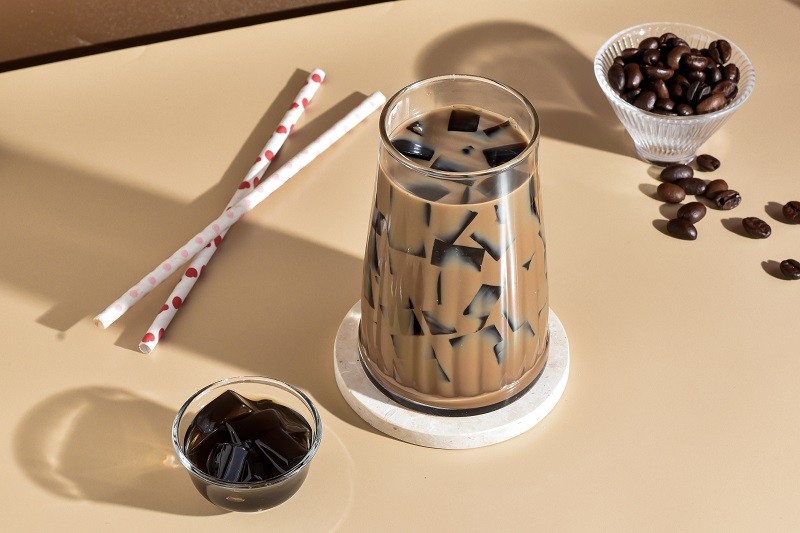 Filipinos are major coffee lovers. But the number of bottled coffee businesses that cater to this crowd can be a barrier to entry into this market. Instead, be fundamentally different in terms of product selling proposition and communications. You can do this by selling refreshing coffee drinks with flavored jelly using Carte D'Or Crystal Clear Unflavored Gulaman as a base. You can also offer other types of sinkers, like sago, nata de coco, and egg pudding.
8. Plant-based BBQ sticks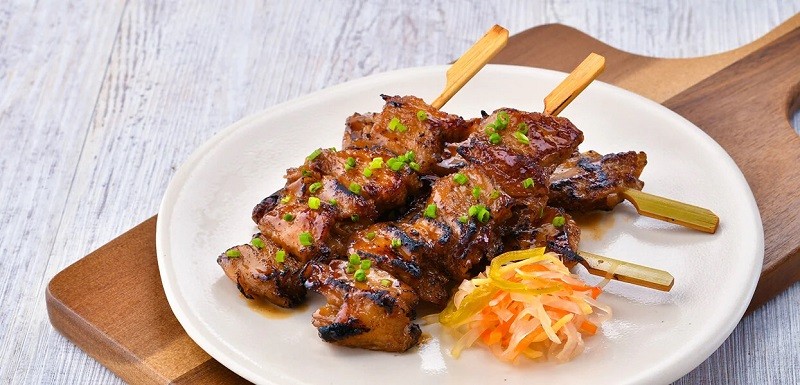 Businesses grow by either increasing AOV or tapping into a new market segment. Don't miss out on the chance to capture the growing local vegan market. More Filipinos are embracing the diet as a lifestyle, while others are becoming more curious about healthful treats. Take advantage of this by offering snacks and treats highlighting Filipino flavors. One product you can offer is "Reyes"-style BBQ sticks made with The Vegetarian Butcher No Chicken Chunks.
Tools to Help Launch an Online Selling Food Business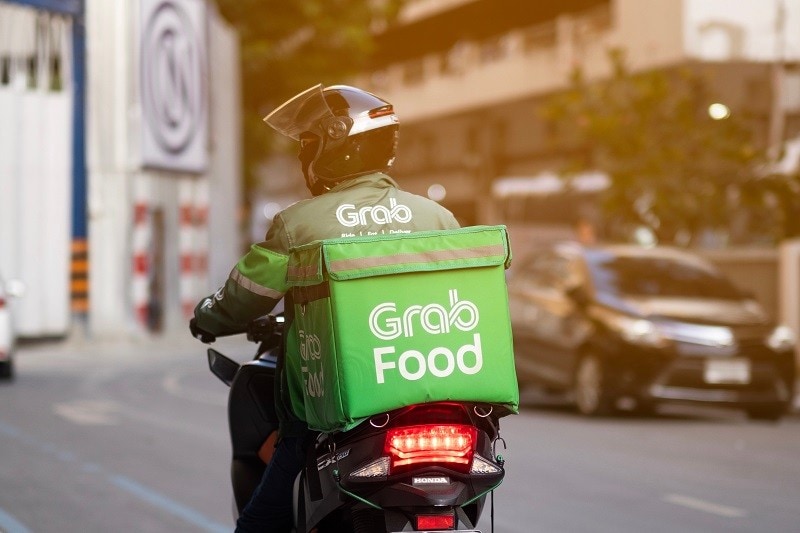 There are numerous accessible tools and enablers to help you start selling online. Set up your food business for success with the following platforms and processes. 
An e-commerce and order management platform 
There are plenty of free and fuss-free platforms to help you take orders and sell your food online. You can always rely on Facebook and Instagram direct messages. But if you want a more organized system, try using Google Docs or Cococart to publish items and receive orders online.
For shippable items with long shelf life, Lazada and Shopee can simplify order fulfillment and increase discoverability among shoppers. Want to build a website? Shopify is the gold standard for next-level analytics and efficiency. 
As for food deliveries, the last thing you want is ruined items, leaks, and spillages. Opt for reliable delivery partners or courier services with insulated bags to keep your packages protected in transit, like Grab, Lalamove, Transportify, or Mr. Speedy. 
Business owners can also integrate delivery partner platforms directly into their order management systems to automate the process further.
Quality marketing and content creation
Take mouthwatering photos of your food items and publish them on social media. Remember to create content that will inform readers on the basics. Make sure your customers can easily access ordering information, contact numbers, and your complete menu with prices. 
Ready to get started on these fun ideas for food for online selling? Take inspiration from these proudly Pinoy menu suggestions! Use all the available tools to help you set up, promote, and increase sales. 
Still need more help with what's trending? Learn about the latest food trends to stay ahead in the food industry and cook up new dishes to excite your diners with our 10 recipes!