Are you thinking of revamping your carinderia business? Competition is stiff: most neighborhoods already have established eateries that locals will patronize no matter what. So, if you want to stand out, it helps to have a unique selling proposition.
Yes, you need to have a creative idea that sets you apart. The turo-turo tradition has stood the test of time – but that doesn't mean there's no room to experiment. Be inspired by these twists!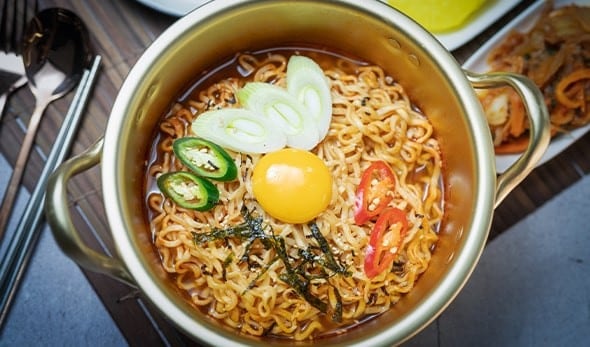 Idea #1: Make Your Own Instant Noodles
Have you heard of the self-service ramyeon kiosks in Seoul, South Korea? They offer different types of packaged instant noodles for customers to choose from, along with toppings and sides for more balanced meals. While the kiosks are typically cashier-less (saves on labor costs!), you can make yours more interactive with servers for assistance.

Purchase the noodles in bulk from wholesale suppliers, then have low-cost, easy-to-prepare side dishes available as add-ons. Frozen balls, kimchi, and green onions pair well with most instant noodles. The set-up calls for relatively small capital since the core dish is affordable, shelf-stable, and requires minimal prep. All you need is to supply hot water!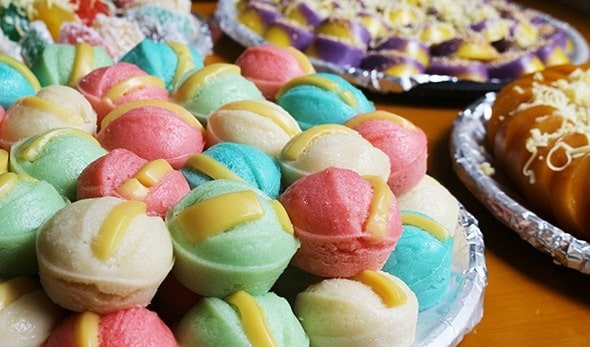 Idea #2: All-You-Can-Eat Kakanin + Kape
Capitalize on every Filipino's penchant for a satisfying merienda and nostalgic eats by offering an assortment of classic kakanin. You can outsource your goods if you'd like to save on labor, but making your kakanin in-house can give you an edge in the market.
It wouldn't be merienda without kape and other warm, comforting drinks like tsokolate, so be sure to have them on the menu, too. Decide on a fixed price for entry and limitations for the deal, i.e., a one-hour limit for diners. Another way to manage costs is by having your establishment open only during traditional merienda hours, like 9:00 to 11:00 a.m. or 2:00 to 4:00 p.m. This can help you minimize downtime, given the specialized nature of the service.
Idea #3: Ulam from Around the Philippines
Do you want to breathe new life into your carinderia menu without veering too far from tradition? Mix up your ulam offerings! Manila-based Pinoys already expect to see adobo, bistek, and tinolang manok among their lunchtime choices. Classics always sell, but you can make your menu more exciting with rarer fares from North to South.

Try spicy, coconut-based viands from Bicol, like kinunot and kandingga: two dishes offering familiar flavors with unique twists. How about beefy Bacolod-style kansi or refreshing sinuglaw from Davao? If you can, visit new-to-you domestic spots to gather more cooking inspiration. Bring your findings home and give your neighbors a taste of your travels.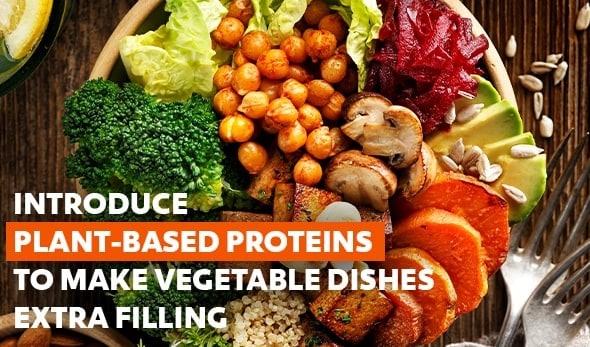 Idea #4: Healthy Options on a Budget
Appeal to health-conscious consumers with a carinderia business plan that celebrates local veggies. Contrary to what many believe, garden salads aren't your only option for wholesome eats! Filipino cuisine has numerous hearty yet nutritious vegetable dishes, like law-uy and dinengdeng. Round out your menu with a few refreshing items, like an ensaladang talong with green mango or a sweet-savory macaroni salad, every Pinoy's holiday favorite.
To make the meals feel complete and extra filling, include plant-based proteins in your ulam. Experiment with affordable and versatile ingredients like tofu, chickpeas, and monggo. You can cook them into curries, soups, and stews, or give them an indulgent twist by frying them into crispy morsels. Serve with brown or red rice for fiber-rich carbs!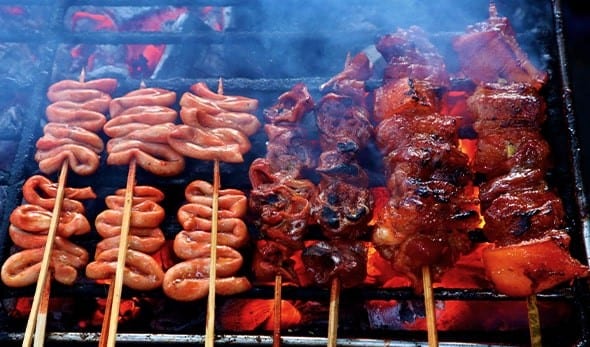 Idea #5: Grill Your Own Inihaw
The Korean BBQ craze shows no signs of stopping, especially among meat-loving Filipinos. Instead of trying to outmatch it, why not embrace it? Localize the phenomenon by combining it with inihaw culture. Have customers choose from a selection of pre-prepared Pinoy-style barbecue to cook for themselves on a tableside grill. Offer budget-friendly cuts, like isaw, alongside premium meats to balance ingredient costs.
Since customers will do the cooking, most of your work will be preparing the meats, which saves you precious time and kitchen space. Are you wondering if this equipment-heavy model is workable with a small carinderia business capital? Yes! You can easily find simple outdoor ihawan setups for a few hundred pesos. No need for anything too fancy.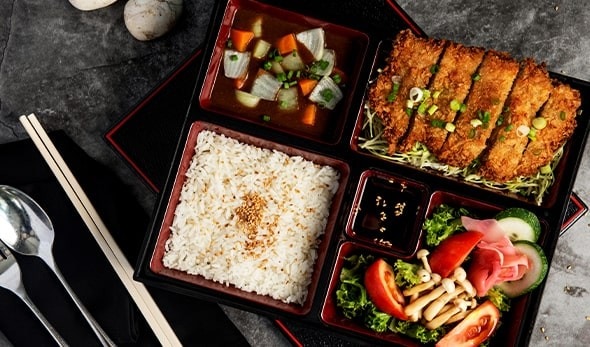 Idea #6: Mix-and-Match Lunch Sets
This idea takes inspiration from traditional Japanese bento or a single-portion meal set with all the essentials for a satisfying lunch. Since it's a typical option among office workers, it's widely available in convenience stores and small eateries in Japan. Given its practicality as a grab-and-go meal for busy bees, it makes perfect sense in a carinderia setup.
The basic components of a bento include carbs, protein, and vegetables. You can have multiple options for each category available for your patrons. Then, let them mix and match to fill their trays. Serve with soup on the side, like egg drop with Knorr Chicken Powder for added umami. Update your menu every few weeks to encourage repeat visits. Everyone loves variety!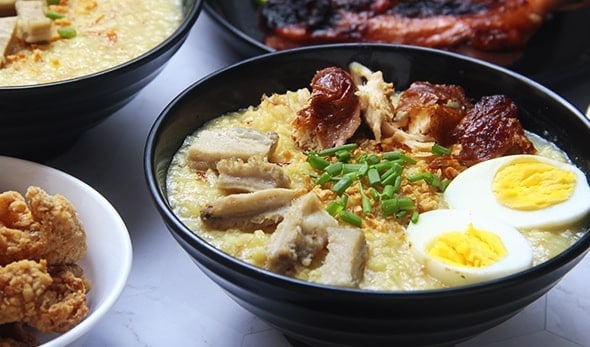 Idea #7: All-Day Breakfast Buffet
Set yourself apart from other Filipino breakfast joints by offering more than a simple silog. Include other staples like hot pandesal (complete with palaman!), arroz caldo, and champorado for all the chocolate lovers. You don't have to stick to local delights, either! Serve up some pancakes, breakfast sandwiches, and customizable omelets, too.

An all-day almusal concept will draw in nightshift workers craving a.m. favorites, hungry partygoers, and anyone who loves the comfort of breakfast-for-dinner. Even with a buffet model, you can keep your carinderia business profits up by reducing waste where you can. Streamline your menu by ditching items customers ignore and opting for versatile ingredients (like eggs!) that work in multiple dishes.
Give your carinderia business an edge by incorporating these creative ideas into your setup. A little novelty goes a long way when you're trying to stand out in a busy space!