Food delivery surged during the pandemic, and while the world has somewhat returned to normal, the popularity of ordering food to homes hasn't dropped back to what it was pre-pandemic. People have incorporated food delivery into their routines. To sustain your customers' interest, it could be beneficial to tap into popular food trends.
Trends, as the name suggests, come and go but seizing the moment and trying out these trending foods can be invaluable, even if you position them as 'limited-edition' items on your menu. At the moment there are a number of trends within the food industry. Mexican and Korean dishes have surged in popularity, and any kind of food that you can hold in your hand and eat on the run is in demand. Hearty dishes with beef at the centre are popular too. We've put together some recipes which tap into these trends for you to try out.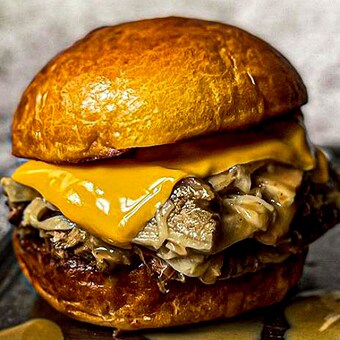 Hungry customers? Get your burger on
You'll find burgers on many a menu, it's a safe and popular choice familiar to diners. To show innovation, and attract even more diners, we recommend putting a burger on your menu that's that little bit different. You could even change it up with a different burger every month. First up, why not try the lechon baka burger?    
Meaty and marinated in flavour-enhancing Knorr ingredients, this is a burger with a lot of bite. Don't be put off by the timings on this one, because it's worth the wait and once you've got the marination part done you're pretty much there.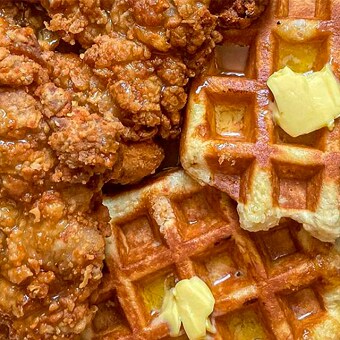 We'll always have fried chicken
Fried chicken is a favorite in every corner of the world. And whether it's making and serving it in a classic way, or putting your own spin on it, there will always be an audience for the dish for breakfast, lunch or dinner. Learn the chef's best kept secret: Fried Chicken Brine.
Crispy Fried Chicken and Waffles
An American classic with its savoury and sweet combination ticking all of the boxes. Fluffy waffles and crispy chicken all covered in a maple cream glaze is perfect any time of the day.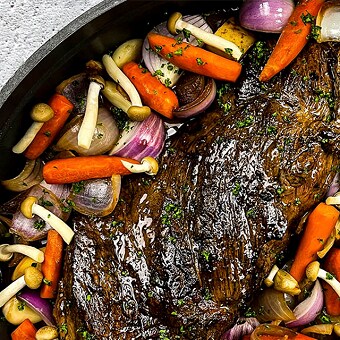 Beef is on fire
Beef is proving a popular choice when it comes to meat at the moment. Why not try introducing a couple of new beef-based dishes into your menu? We think these recipes for Beef Pot Roast and Beef Steak with Peppercorn Gravy have a timeless appeal that taps into this trend.
A comforting hug of a meal, this is a dish that appeals to pretty much everyone. Tender beef chucks married with red wine, herbs and delicious sautéed vegetables.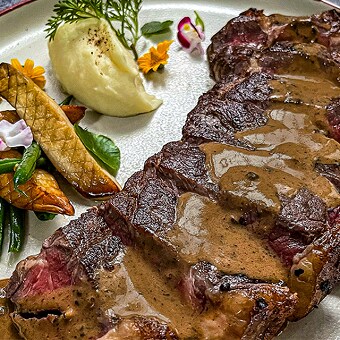 Every steak lover's dream
There's more than one way to perfectly cook a steak. Ask any steak lover and you'll get a different answer on how they love to cook their steak. But we do recommend you to try this recipe for a change. You'll love it!
Beef Steak with Peppercorn Gravy
The hero of this dish may be the steak but we think the creamy peppercorn gravy is a pretty great sidekick and is what makes it stand apart. This luscious rich sauce of concentrated meaty flavor is easily made possible with Knorr Demi Glace Sauce Mix.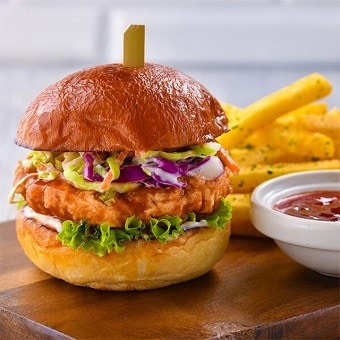 Who could say no to a crispy, juicy sandwich?
The Nashville-style hot chicken burger sandwich

Fried chicken is always a popular choice and when you wrap it up into a buttery brioche bun and team it with a creamy, citrusy slaw, well you're onto a winner there. Whip up a hot crispy friend chicken sandwich today with this recipe.
Including a vegetarian or vegan option is always a good idea. Non-meat eaters don't have to miss out, just swap out the chicken for a plant-based option. We think The Vegetarian Butchers No Chicken Burger works well with this one.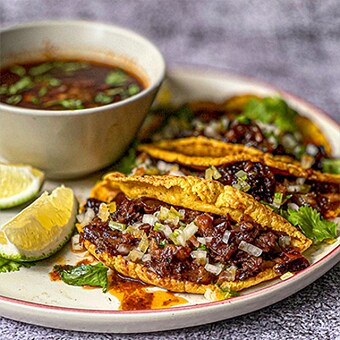 Bring the party with tacos
Tacos are an ever-popular option on the street-food scene. The great thing with tacos is its countless variations and twists inspired by ingredients from all over the world. You can enjoy an array of flavorful fillings like beef, pork, fish, or vegetables. We've pulled together two different taco recipes for you to try. Gather together your taco ingredients and give these a go.

These are made with braised beef chunks and a variety of chillies. They can be served in a crunchy taco shell or as quesadillas or even nachos!
Summer veggie tacos with ranch and Caesar dressing

These veggie tacos are packed with goodness. The base is made up of beans, mushrooms and avocados with a delicious garnish of mango and cilantro.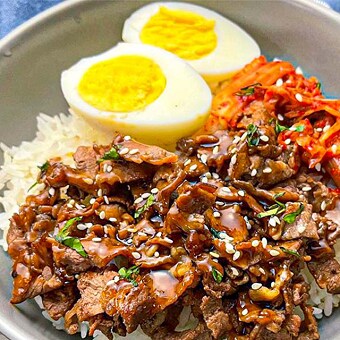 Keep up with the Korean Hallyu wave
The world can't get enough of Korean cuisine. From bulgogi bowls and bibimbap to kimchi we're riding a wave in popularity for the flavours, ingredients and cooking styles of South Korea. Here you'll find the recipes for two different sandwiches in the Korean style.

Fluffy Japanese rice, juicy slices of sweet and savoury beef, tangy kimchi and hard boiled eggs make up this bowl of delicious Korean flavours. Get this one right and you're onto a winner.
Korean Beef Bulgogi Burger with Gochujang Mayo
A freshly baked baguette packed with tender, caramalised beef and creamy Gouchujang kimchi mayo, this will hit every tastebud and then some. A sure-fire hit for those looking for a different take on the classic burger and fries combo. 
We hope you'll try out one or two of the recipes we've shared with you here. Our role is to help support you as a chef and provide a little inspiration when you need it. Sign up to our newsletter for tips straight to your inbox.