Balbacua
A classic dish that's familiar to the Philippines' southern islands, this flavorful meat stew oozes with richness and tenderness from beef.
Main course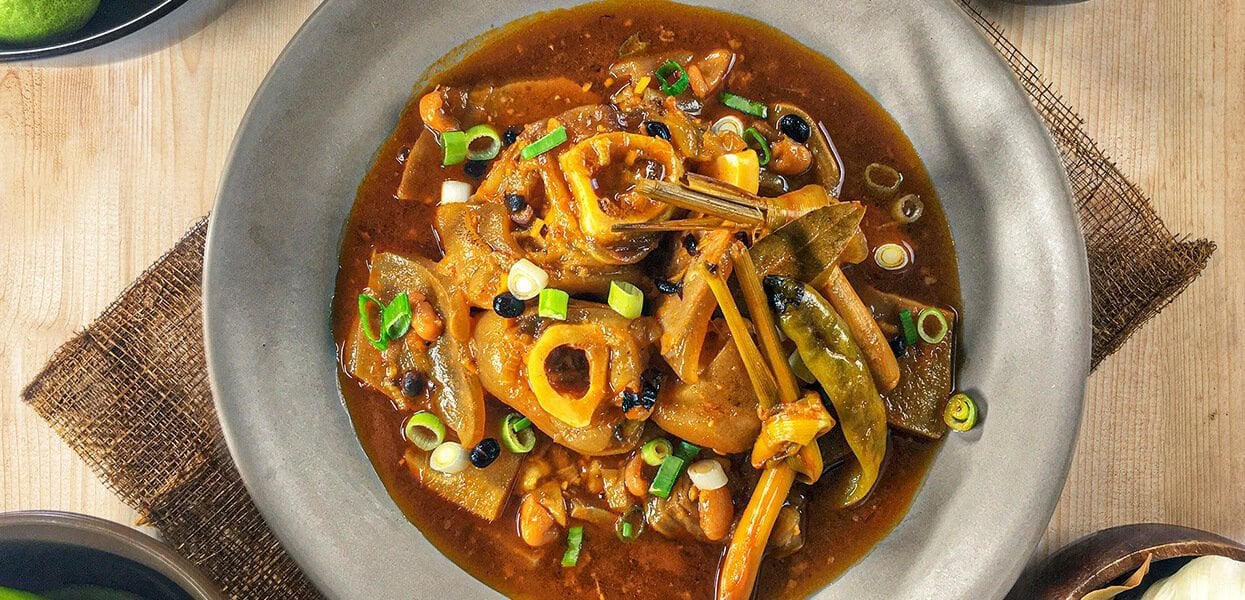 Ingredients
Beef Preparation
Black Peppercorns, crushed

2.0 g
Sauce Preparation
Smoked Sweet Paprika

5.0 g
Adding the rest
Reserved beef stock

1500.0 ml

Black Pepper, crushed

2.0 g

Green Chillies, whole

2.0 pc

Black Beans, washed

100.0 g
Preparation
Beef Preparation

Place everything in a Pressure Cooker. Once it whistles, let it cook for about 40 min. Check if the meats are already slightly tender since you will still further cook it as a stew.
Strain the meat and reserve the Stock. Set aside.

Sauce Preparation

In a separate pot, heat the anato oil and saute the rest of the ingredients until cook and fragrant.
Add now the smoked paprika, Knorr Liquid seasoning, tomato paste and saute. Adjust the flame to medium heat to avoid burning.
Then add all the strained beef feet and face/skin. Saute until well coated.

Adding the rest

Add the rest of the ingredients, mix well and bring to a boil then simmer for another 30 - 40min or until the meats are tender.
To finish, add onion leaks and adjust taste by adding Knorr Rostip.