Chopseuy
Indulge yourself in this healthy but tasty vegetable dish.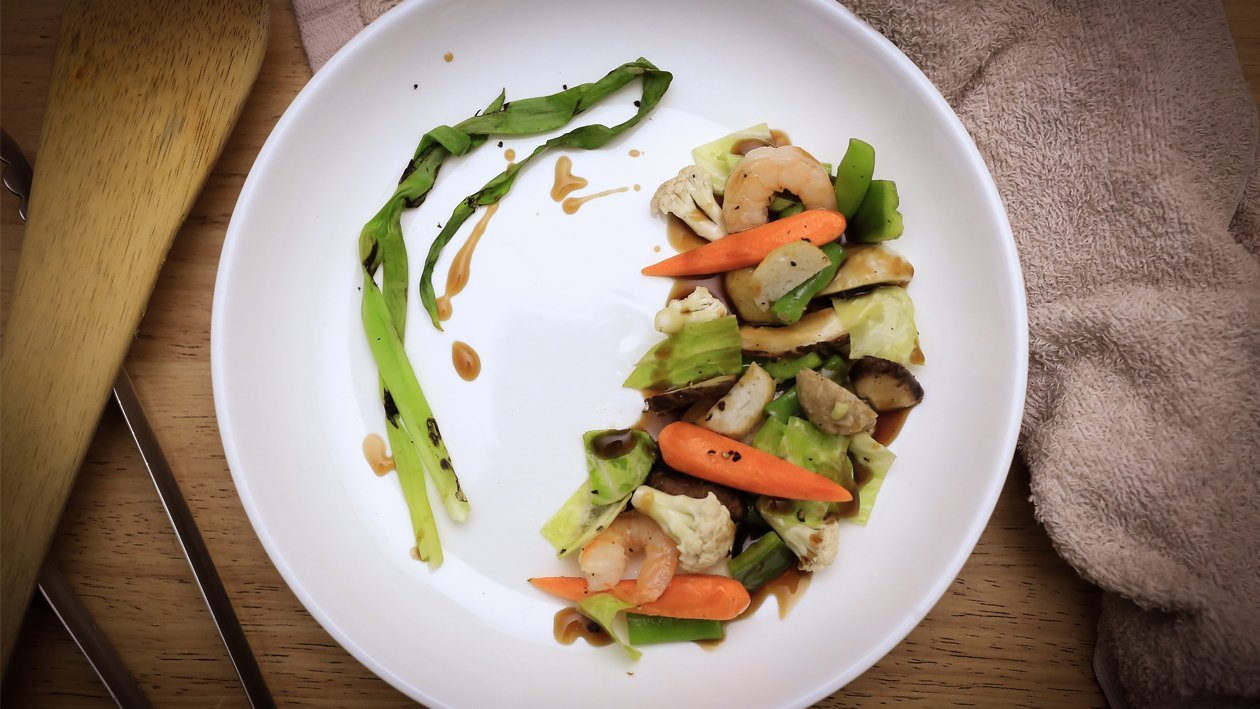 Ingredients
Preparation
White Onion, chopped

60 g

Cauliflower, florets

200 g

Shitake mushroom, slices

100 g

Green beans, slices

200 g

Green bell pepper, medium diced

200 g

Shrimps, shelled, peeled, deveined

200 g

Cabbage, big slices

200 g
Preparation
Preparation

15 minutes

In a wok, stir-fry the onion, garlic, squid ball and fish ball until light brown.
Add the carrots, cauliflower, mushroom, green beans, green bell pepper, shrimps and cabbage. Stir-fry for 30 seconds.
Add the Knorr Oyster Sauce, Knorr Liquid Seasonign and water.
Stir carefully and let it simmer. Thicken the sauce with slurry.
Turn-off the heat and plate the dish. Serve.