Chocolate Fuge Cake with Cornflake Crunch
Here, Lady's Choice Real Mayonnaise replaces the oil or butter in a typical cake recipe. The result is an incredibly rich and moist chocolate fudge cake, topped with a cornflake crunch.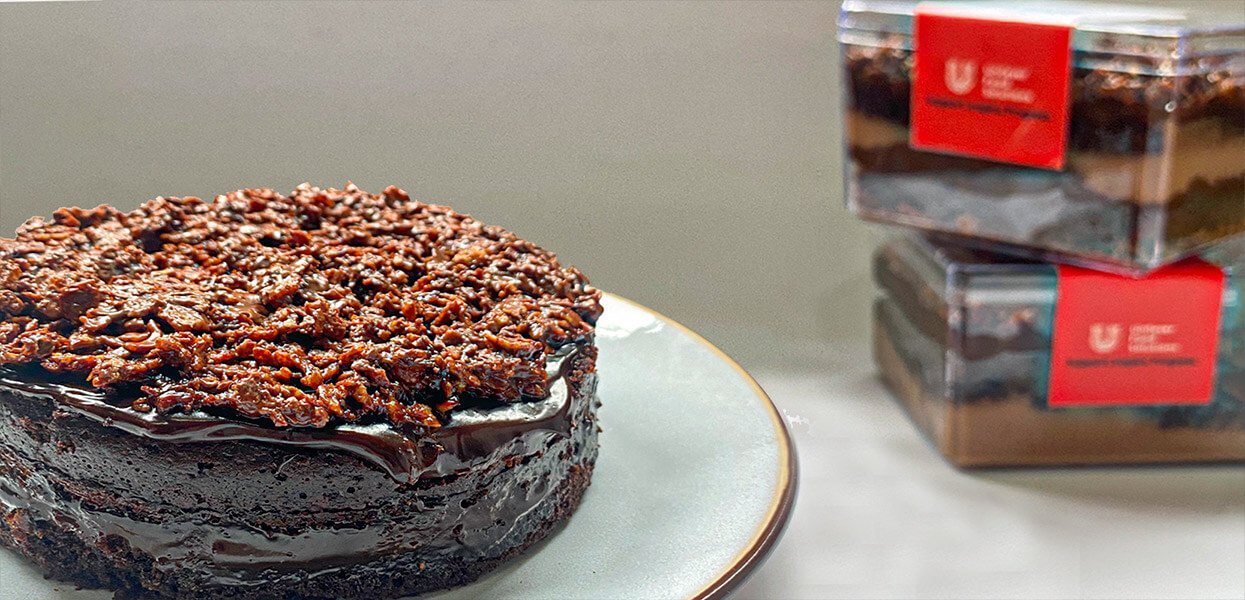 Ingredients
Chocolate Cake
Vanilla extract / essence

10 ml

Baking soda, bicarbonate

5 g
Dark Chocolate Fudge
Dark Chocolate (Optional)

50 ml
Crunch
Milk Chocolate, melted (Optional)

10 g

Dark Chocolate, melted (Optional)

10 g
Preparation
Chocolate Cake

45 minutes

Preheat oven at 350F.
Mix dry and wet in a separate bowl, gradually combine them together until batter is smooth.
Bake for 45 minutes until cake tester comes out clean.

Dark Chocolate Fudge

5 minutes

Combine everything in a bowl and stir until smooth.
Transfer in a bowl and bring to a boil. Let it cool before using.

Crunch

5 minutes

Combine melted milk chocolate, dark chocolate and oil in a bowl.
Add in crushed cornflakes and stir in salt.
Mix until everything is incorporated.

Asembly

5 minutes

Cut the cake into half, fill the other half with dark chocolate fudge and cover with the top layer.
Add more dark chocolate fudge and finish with crunch.
Add favorite fruits or other decorations if preferred.