Inihaw na Liempo
Inihaw na Liempo is a popular, easy-to-prepare dish loved by Pinoys. Create the perfect sauce that will complement your pork belly grilled to juicy perfection!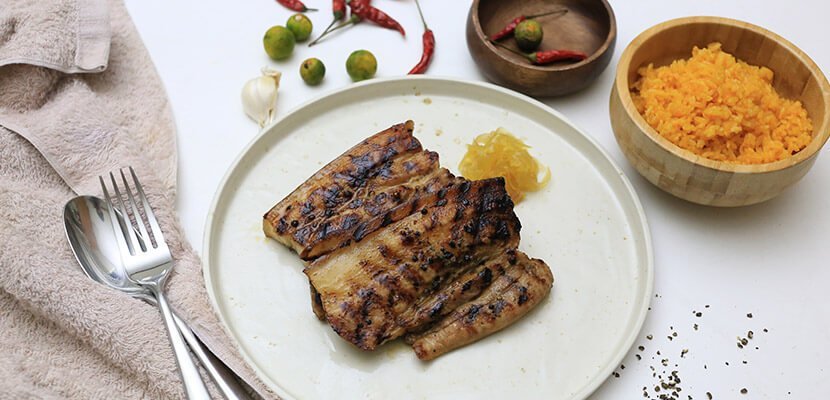 Ingredients
Preparation
Making the Sauce/Glaze
Cooking & Plating
Spring Onions, chopped

20 g
Preparation
Preparation

20 mins

In a medium size mixing bowl, combine the pork liempo, Knorr Liquid Seasoning and black pepper. Mix well.
Cover the bowl with plastic wrap and marinate inside the chiller for 24 hours.

Making the Sauce/Glaze

5 mins

In a small mixing bowl, combine Knorr Liquid Seasoning, Knorr Oyster Sauce, black pepper and water. Mix well.
Preheat the griller or grill pan for 10 minutes.

Cooking & Plating

30 mins

Grill the pork liempo 3-5 minutes each side or until done. Check the doneness once in a while.
Once cooked glaze the liempo with the prepared sauce.
Plate the dish and serve hot.