Kansi
A Negros favorite turned crowd favorite, the rich, meaty, and tangy flavors of Kansi never fails to satisfy diners. It's easier to prepare than you'd expect.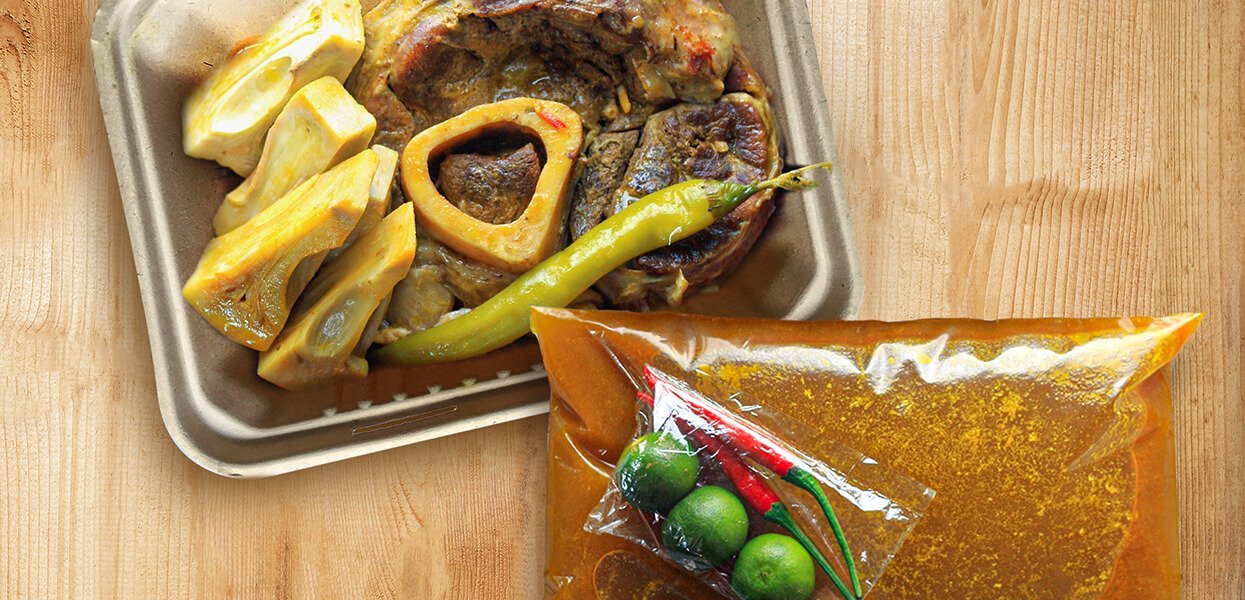 Ingredients
Cooking
Green Langka or Papaya

500 g
Preparation
Cooking

Cover the shanks with cold water and bring to a boil. Boil for 5 minutes and throw away the water.
Fill up the pot with water and slowly bring to a boil. Once boiling add the onions, garlic, lemongrass, ginger and beef broth base.
Simmer for 6 hours or until tender.

Alternatively:

Bring to a boil and pressure cook with garlic, onions, garlic, lemongrass and ginger for 1 hour.
Once the meat is tender add the Green langka or papaya and cook for 10 minutes or until tender
Add the Batuan and Knorr Tamarind broth base.
Add a little water to the achoite and pour this to the soup to color to your desired hue.
Season with salt/pepper/patis to taste.
Remove the beef shank, cooked langka or papaya - set aside. Crush the Batuan and strain the soup.
Heat it up and place the shanks and vegetables back in.