Lapu Lapu Escabeche
Delicious, poached fish fillet served in a familiar sweet-sour sauce. Perfect for serving as rice meals, or even for big party servings!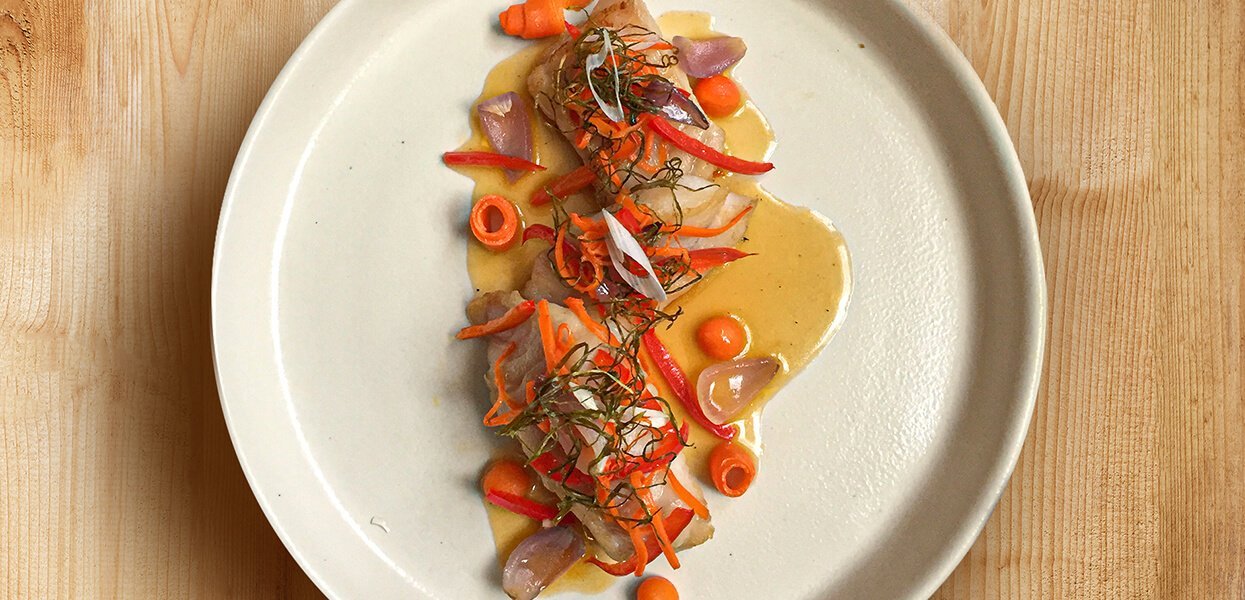 Ingredients
Fish Preparation
Lapu Lapu Fillet, trimmed

1200 g
Fish Sauce
Ginger, finely minced

90 g

Garlic, finely minced

45 g
Preparation
Fish Preparation

Season the fish with the KCCLS.
Combine the water, lemon and onions in a pan and bring to a boil. Lower the flame to poaching temperature.
Poach the fillets until cooked. Set aside.

Fish Sauce

Heat the oil and sweat the onions, ginger, garlic, carrots, and peppers for two minutes.
Stir in the chicken broth base, oyster sauce, sugar, and soy sauce.
Add the vinegar and water, and simmer for 10 minutes.
Taste the sauce and stir in the slurry to thicken the sauce.
Pour the sauce over the poached fillets.