Salted Egg Shrimp Poppers
Salted egg paste just makes everything taste better. Serve up the ultimate prawn dish with this recipe! Indulge in an irresistible blend of flavours and textures and understand why salted egg and prawns is a match made in heaven.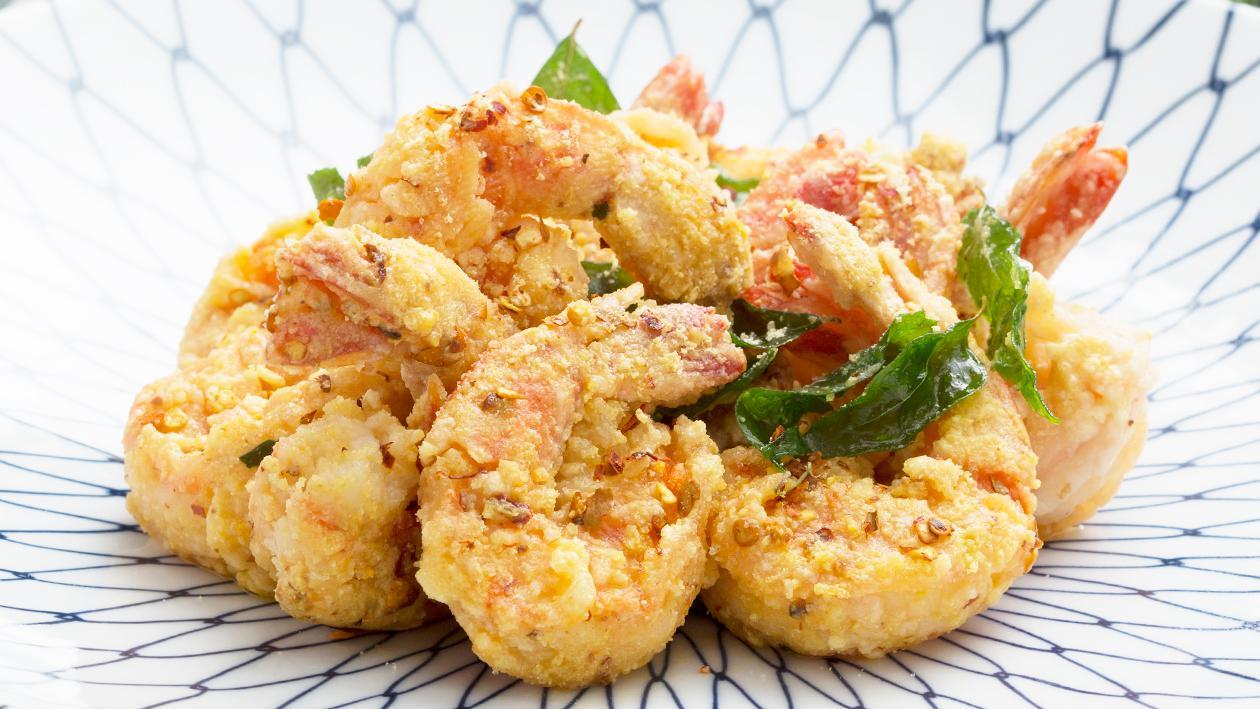 Ingredients
Salted Egg Powder Sprinkle Mixture
Full Cream Milk Powder

30 g
Shrimp Preparation
Shrimp, medium, peeled

200 g

Salted Egg Powder Sprinkle Mixture

20 g
Preparation
Salted Egg Powder Sprinkle Mixture

To make the sprinkle, combine all ingredients for the mixture in a bowl.
Quickly toss the dry mixture in a heated wok over medium fire until the mixture is fragrant. Do not burn.
Set aside.

Shrimp Preparation

Season the Shrimp with Knorr Chicken Powder.
Place in a bowl and mix the shrimp with the egg white and rice flour.
Heat oil in a wok until it reaches 340 degrees Fahrenheit.
Deep-fry shrimp until golden brown.
When the shrimp is almost cooked through, add the curry leaves the hot oil, to let the leaves crisp up along with the shrimp finishes to cook.
Strain immediately when cooked and place in a stainless bowl.
Combine the Knorr Salted Egg Powder Sprinkle mixture and toss until all the fried shrimps are coated.