Asparagus à la Flamande
The healthy asparagus gets the royal treatment that's low in effort and high in flavour. Serve these tender green and white stalks with complements of ham, potatoes, and eggs dressed in hollandaise sauce for a dish that's truly wow.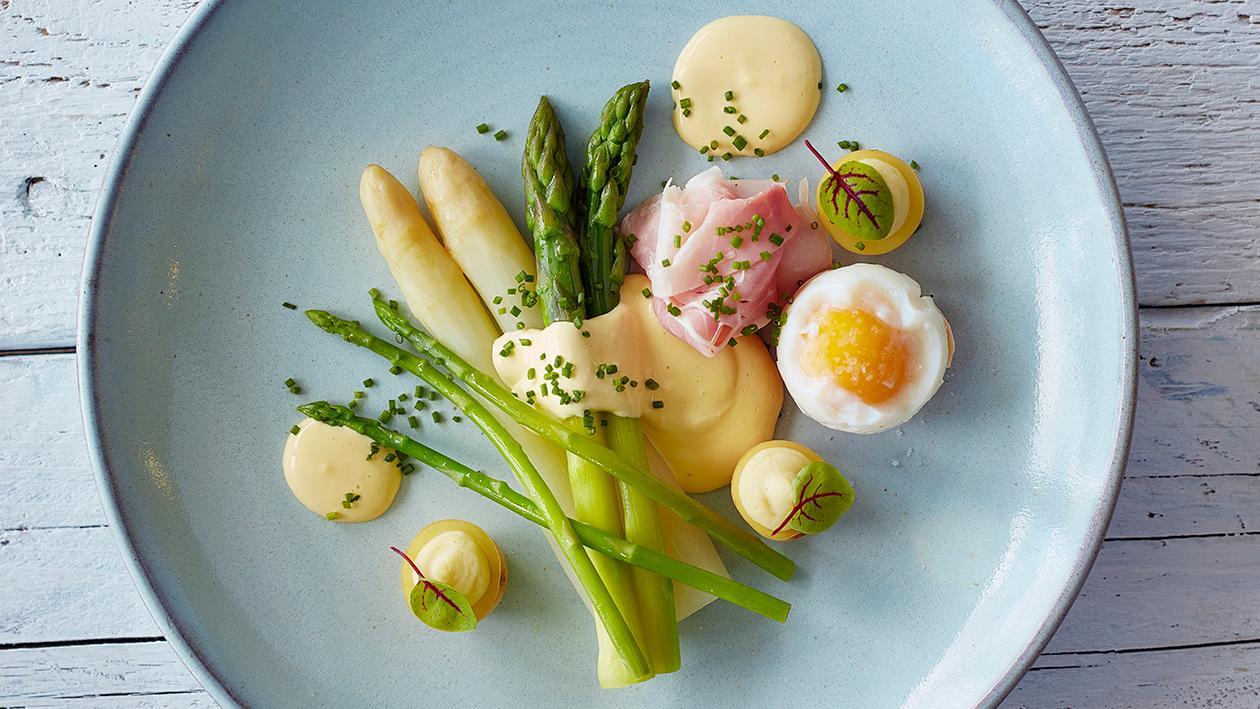 Ingredients
Vegetables
White or Green Asparagus or a Mix of Both

40 pc
Eggs
Ham
Ham, boiled (slices)

20 pc
Hollandaise Sauce
Knorr Hollandaise Sauce 1L

350 ml
Preparation
Vegetables

Peel and boil the asparagus in water with salt.
Keep them warm and sprinkle them with clarified butter.
Boil the potatoes in their skin, cut in half and scoop out.
Prepare the mashed potato and mix with crème fraiche.
Fill the potatoes with the creamy mash.

Eggs

Boil the eggs for 3 minutes so they stay soft, then peel them.
Season with sea salt.

Ham

Heat up the ham in a low temperature oven.

Hollandaise Sauce

Heat the hollandaise sauce.

Plating

Place the asparagus on a warm plate.
Place the ham, potatoes and the egg around the asparagus.
Pour the sauce half over the asparagus.
Garnish with sorrel leaves and finely chopped chives.