Chop Suey
Make your specialty Chop Suey with Knorr Oyster Sauce and achieve that perfectly balanced sweet-salty taste that your diners love!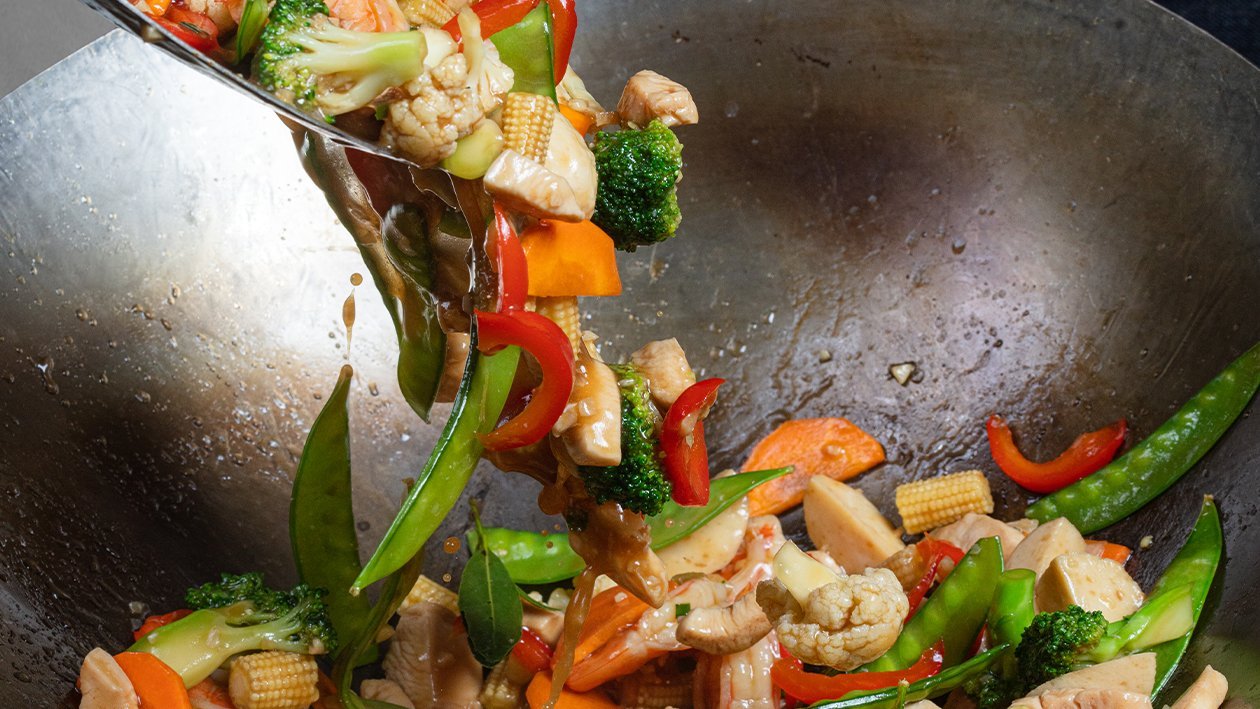 Ingredients
For Vegetables (Blanched)
Cauliflower, florettes

210 g

Broccoli, florettes

300 g

Red Bell Pepper, sliced

360 g
For the Sauce
White Onion, sliced

180 g

Chicken Liver, chopped

300 g

Squid Balls, sliced

480 g
For Garnish
Spring Onions, chopped

20 g
Preparation
For Vegetables (Blanched)

5 min

In a pot with water and salt, blanch the vegetables and shock in iced water. Set aside for later use.

For the Sauce

10 min

In a wok, saute white onions and garlic. Add the chicken liver and chicken meat, then saute until cooked. Add the squid balls.
Season with Knorr Shrimp Powder and Knorr Oyster Flavoured Sauce. Add water and boil until flavor intensifies.
Pour slurry to thicken the sauce. Add in the blanched vegetables and adjust seasoning if necessary.

For Garnish

1 min

Garnish with spring onions.